ADAN e.v. used MEETYOO Go to create a virtual twin of their Career Day reaching talent around the world.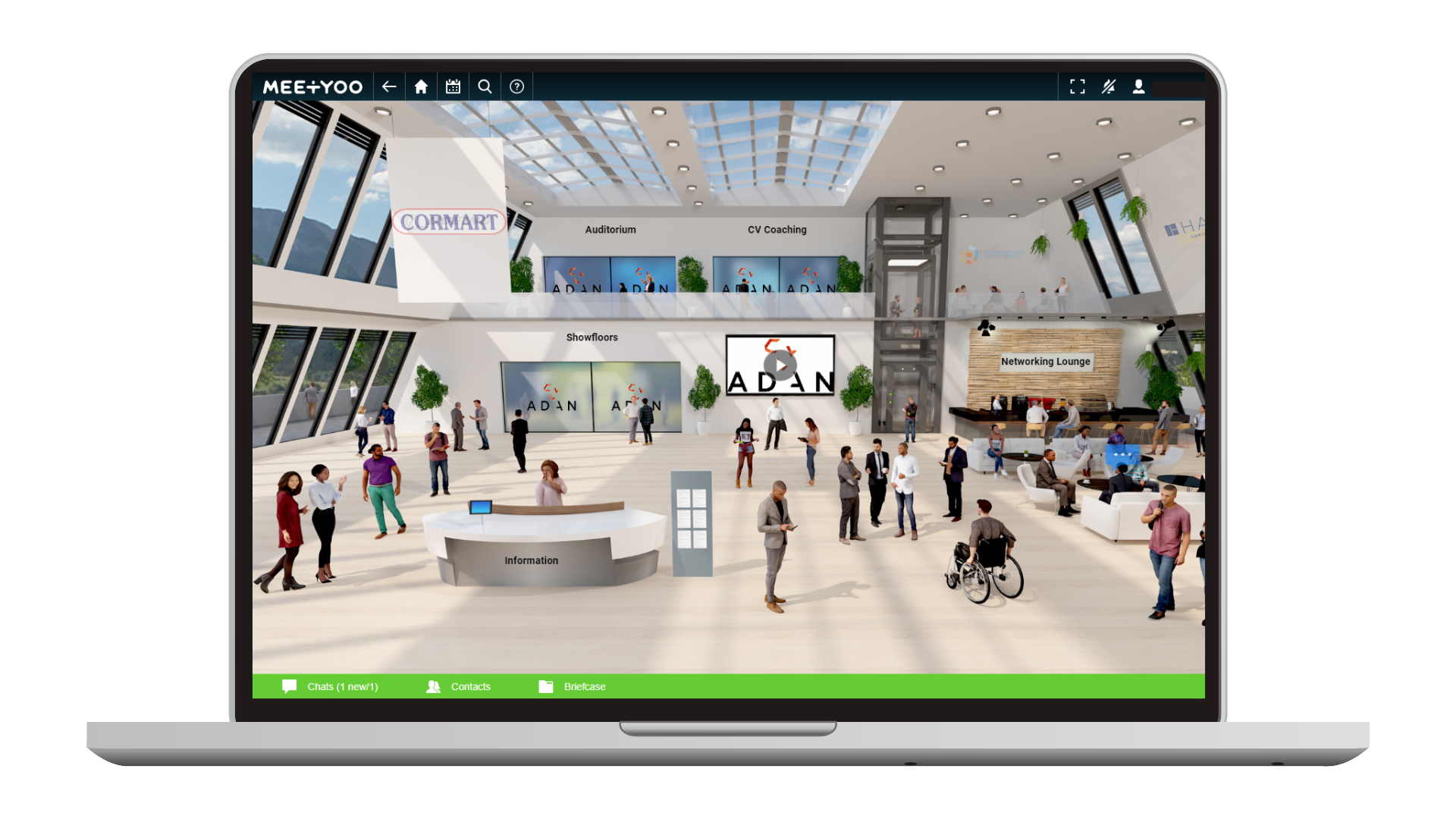 What?
ADAN Career Day is Europe's biggest hybrid career fair for Black People and People of Colour (BPoC) and they needed a reliable platform to host the virtual community. 
How?
ADAN wanted to extend the reach of its career fair in an affordable way. The easy-to-use solution, MEETYOO Go, allowed them to build the virtual twin of their in-person event.
Success!
The online platform allowed them to live stream the on-site discussion allowing participants to get inspired, connect with one another, and learn about new opportunities in many different fields. 
Image
Learn more about MEETYOO Go
Get started on creating your own virtual space or speak with one of our experts.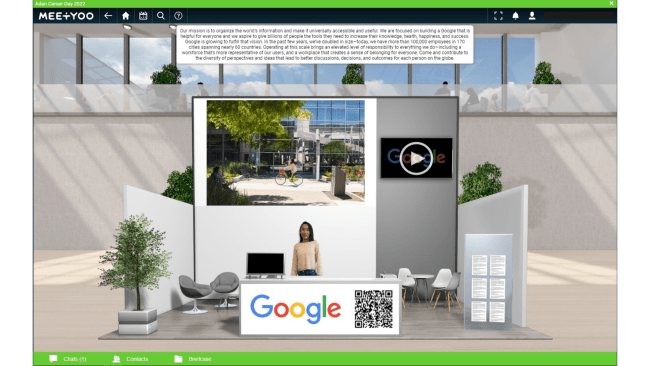 The ADAN Career Day is Europe's biggest hybrid career fair that exclusively focuses on connecting BPoC students and professionals with the most relevant companies for job opportunities.
The career fair took place in Frankfurt, Germany with up to 400 attendees and over 600 participants on the virtual platform. There were also 30 companies represented both physically and virtually with information booths and open chats to connect with students. 
ADAN e.v. key requirements for their virtual platform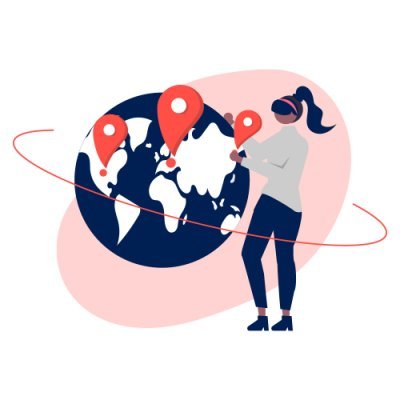 ADAN wanted a virtual presence for their in-person event to broaden their reach around the globe. Having a global reach allowed their event to be more inclusive and diverse.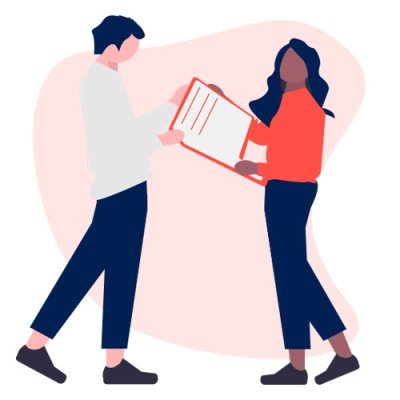 Adan's Career Day consisted of many roundtable discussions to talk about empowerment, obstacles, and opportunities within the BPoC community. The knowledge transfer opportunities helped inspire the students as they listened to the great panel discussions.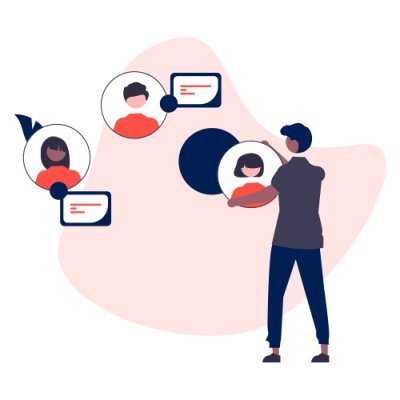 This event was a Career Day, so it was important for BPoC students and employers to connect and talk about the different opportunities available. This was made possible with the networking lounge and employer booths.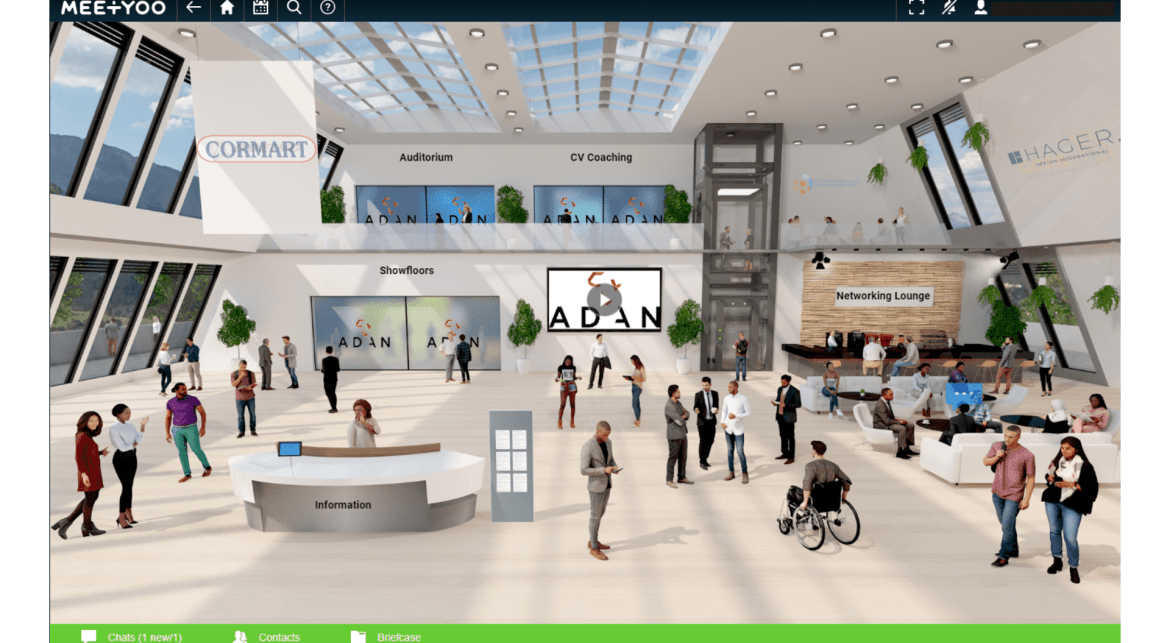 Mainhall and information desk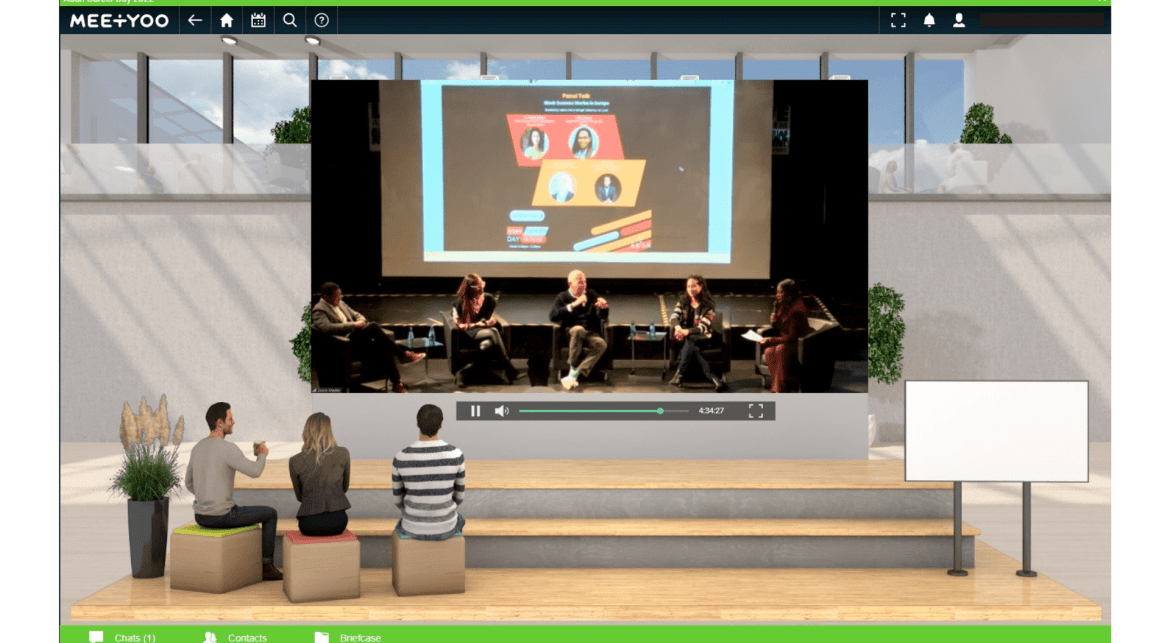 Auditorium live-streaming presentations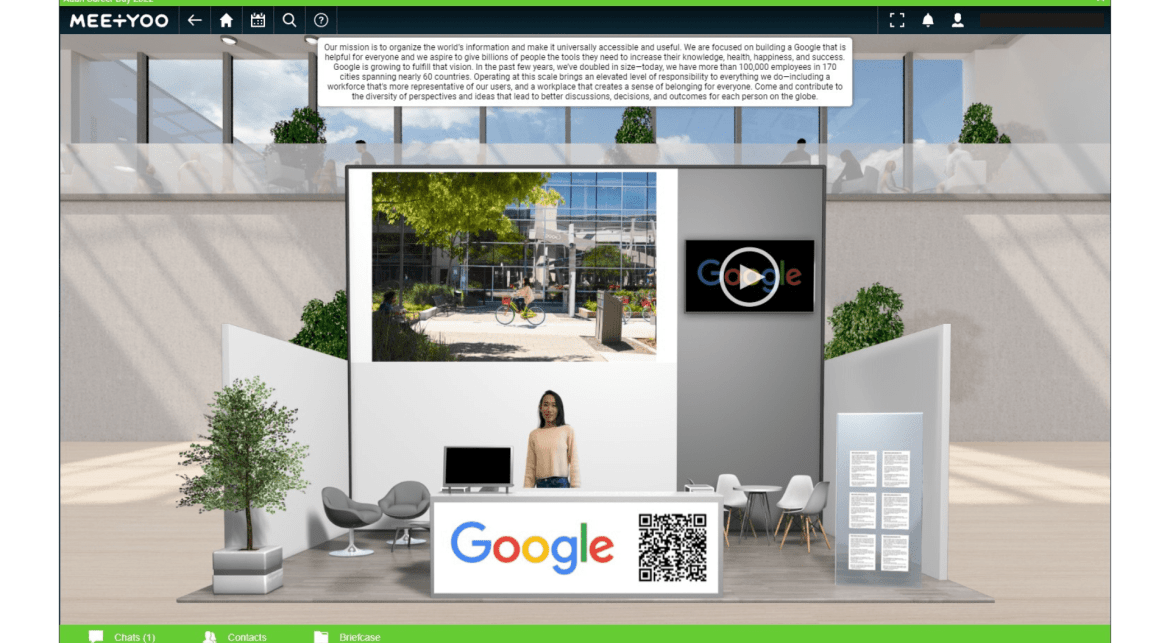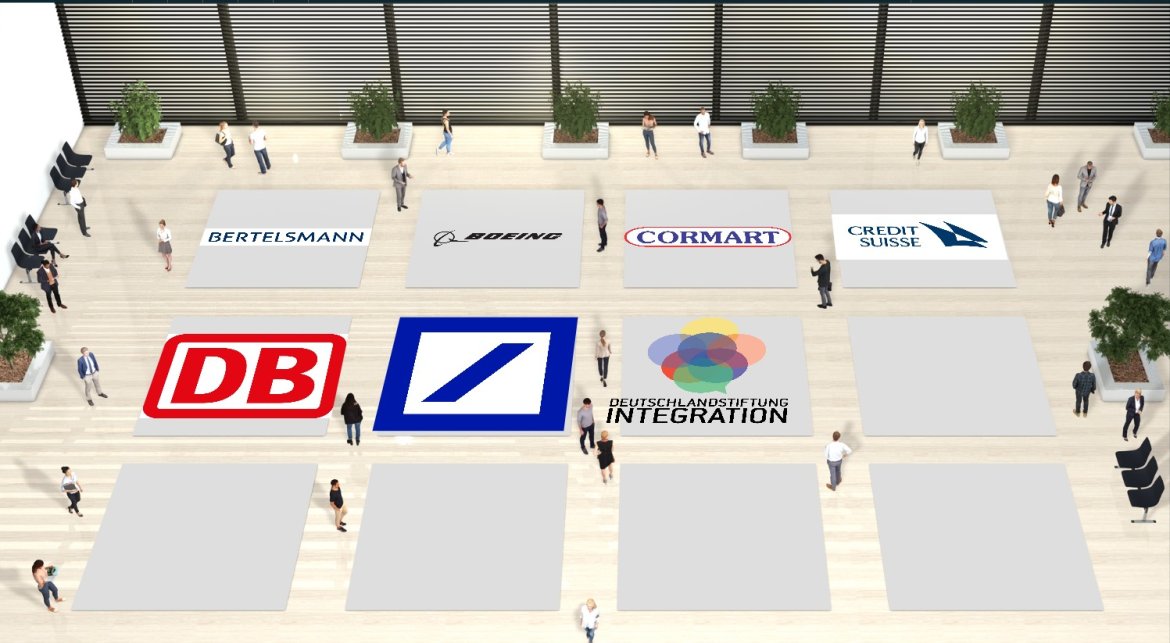 Image
Learn more about MEETYOO Go