Siemens Energy Legal and Compliance used MEETYOO Pro managed service and flexible platform for their virtual employee conference.
"State-of-the-art digital platform, characterized by its high adaptability, and very professional team."
Core Organizing Team, Siemens Energy Legal and Compliance
What?
During the pandemic, Siemens Energy Legal and Compliance wanted to organize a virtual event for and with their entire global employees.
How?
Siemens Energy Legal and Compliance utilized the MEETYOO platform's flexible design to create a virtual environment in line with their Corporate Identity.
Success!
Keynote speakers held live presentations in auditoriums, followed by interactive Q&A sessions. The participants appreciated the opportunity for networking and discussions in various online lounges and breakout rooms. 
Image
Learn more about Virtual Conferences
We are happy to share more insight on the Siemens energy case in a personal chat, or shed light on your specific use case.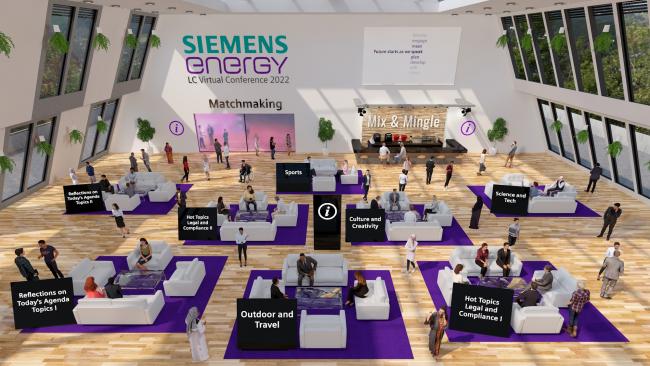 As a global player in green energy tech solutions, Siemens Energy Legal and Compliance wanted to connect their employees during the pandemic in a sustainable and efficient way, without the need for long-distance travel. Their goal was to host the annual global Legal and Compliance conference in a virtual real-time setting.
Siemens Energy Legal and Compliance key requirements for their virtual platform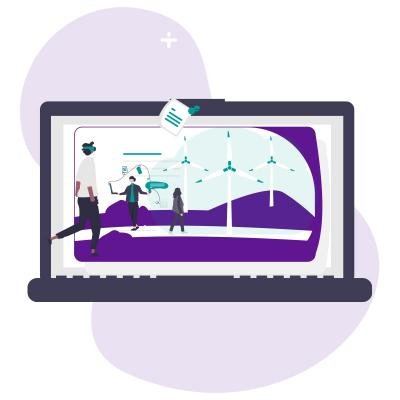 Flexible virtual environments
Siemens Energy Legal and Compliance wanted to have a virtual space to reflect their corporate identity and create a sense of belonging with their employees.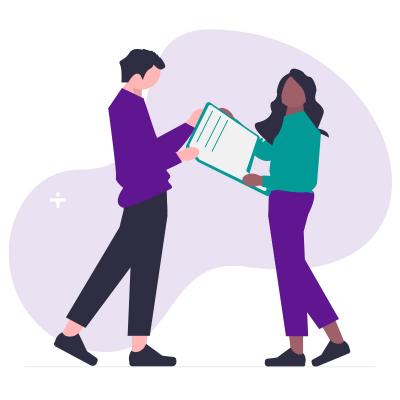 Managed streaming solutions supported Siemens Energy Legal and Compliance's team to focus on high-quality content. Keynotes with Live Q&A sessions in multiple auditoriums allowed efficient knowledge transfer in an engaging environment.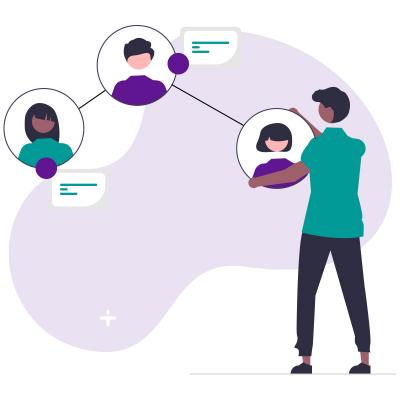 For Siemens Energy Legal and Compliance Team, it was key to allow their employees to mix and mingle with each other, and connect around key topics for the organization's future.
Image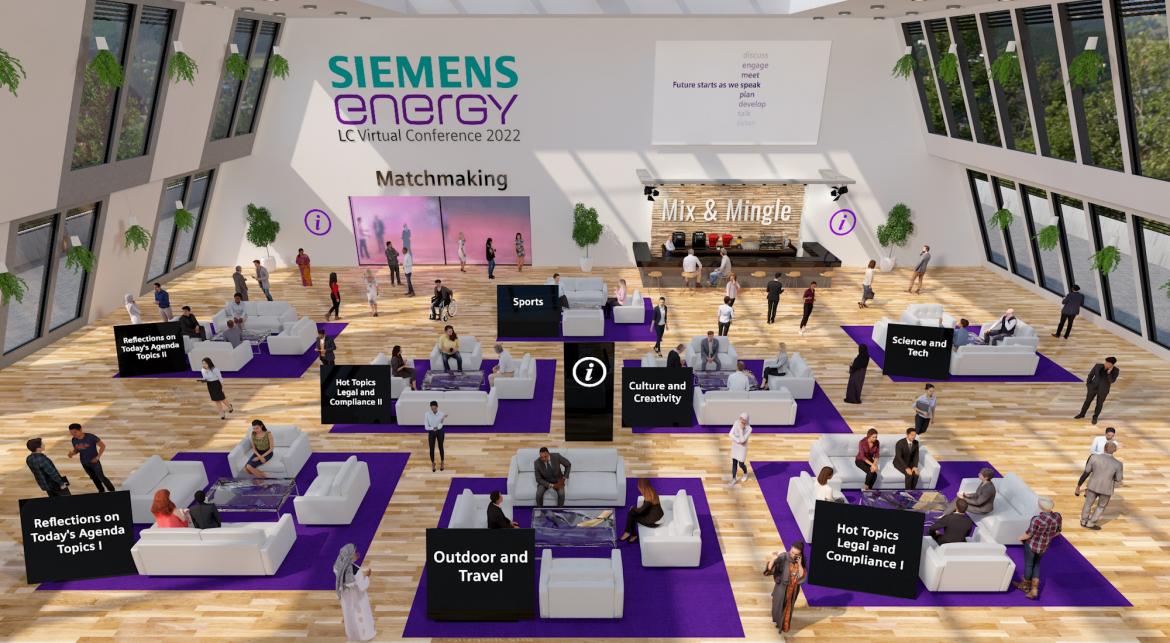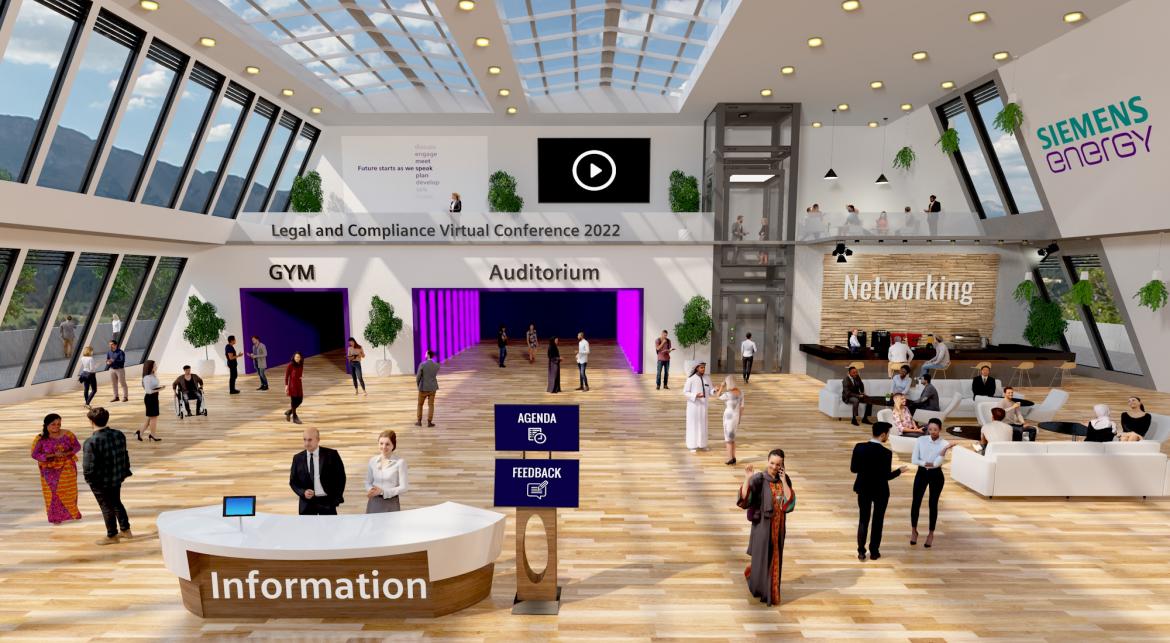 Mainfloor and information desk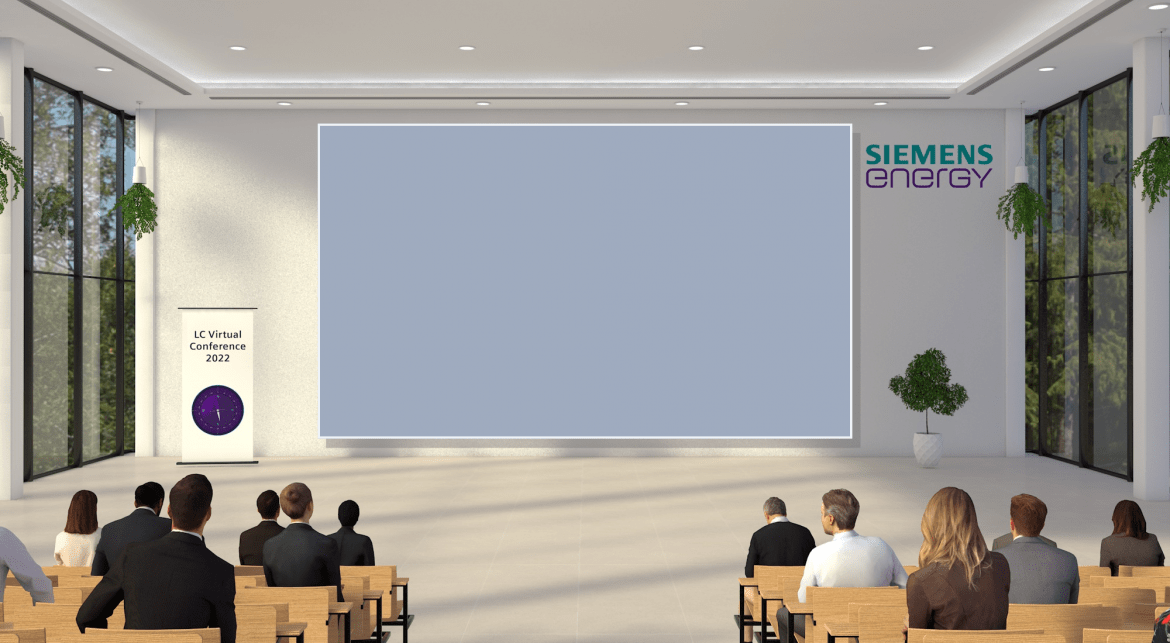 Auditorium for live presentations and keynotes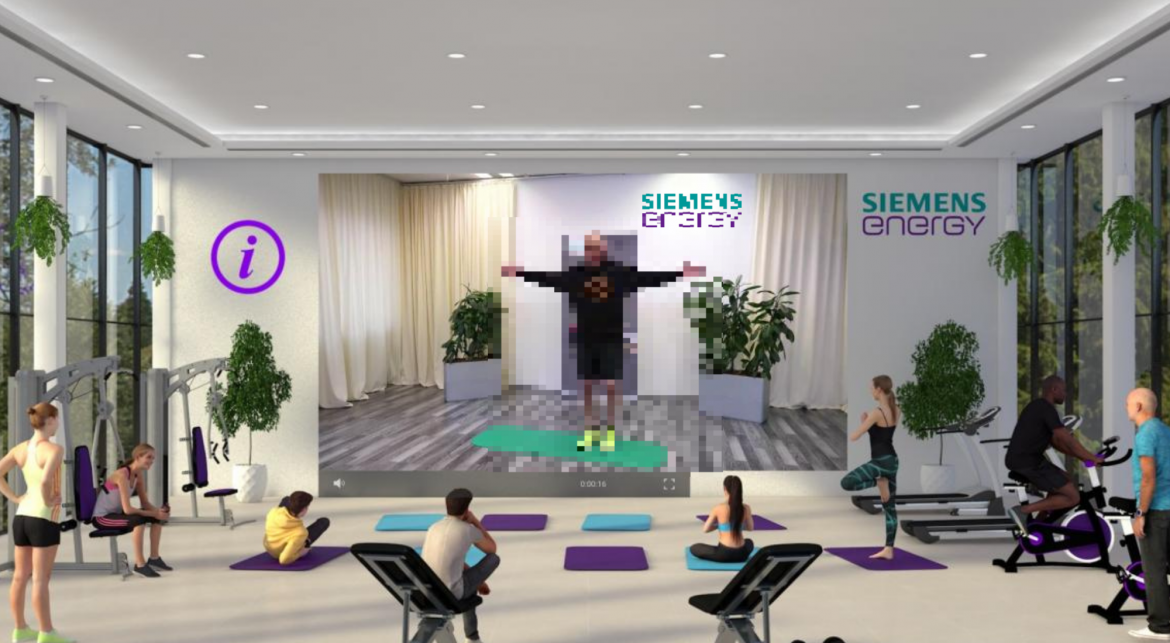 Yoga and sport entertainment
Image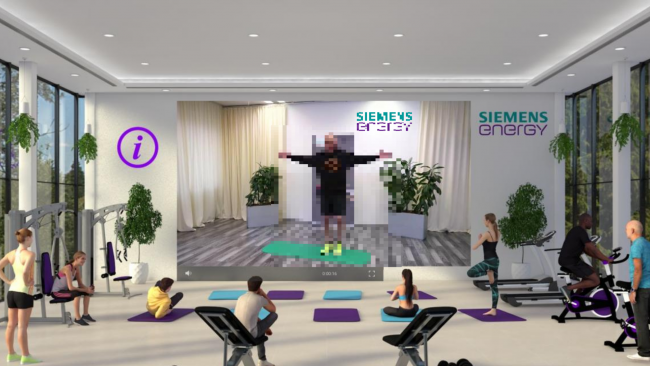 Create value by connecting employees from around globe.
The event organizers were pleased with the flexibility of MEETYOOs digital platform design. They appreciated the state-of-the-art networking features, like text chats, Breakout Rooms with Video Calls, and AI-supported Matchmaking.
The virtual gym room was well received, the online mobilizing exercises contributed to starting and ending the day in a fun way. The info desk with live support helped the audience find their topics of interest even quicker.
The managed service of MEETYOO Pro was a key aspect of Siemens Energy Legal and Compliance's great experience with MEETYOO. After the successful event, the organizers emphasized the strong relationship with MEETYOOs team, who were "committed, creative, competent, fast, solution-oriented, goal-oriented, and always available." 
Image
Learn more about virtual summits
United Kingdom & Europe
Phone: +44 20 386 888 83
CET | Mon - Fri from 8 am - 6 pm
North America
Phone: +1 646 741 3167
CST | Mon - Fri from 8 am - 6 pm