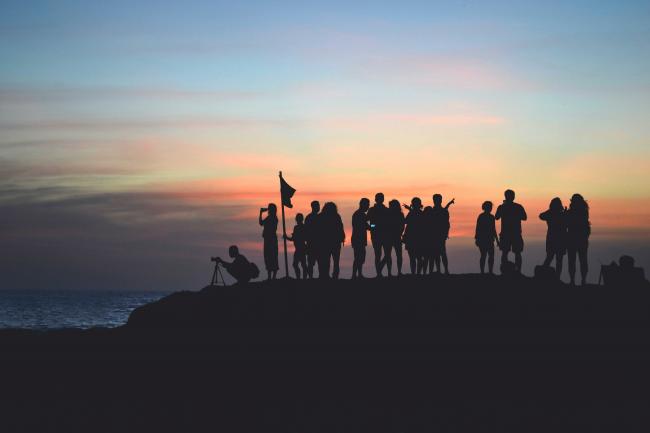 Nice to "MEETYOO"
We believe that a harmonious and mindful approach greatly benefits a healthy work/life balance. That's why we attach great importance to making you feel comfortable at MEETYOO from day one. We want all of our team members to enjoy coming to work daily and make sure to keep professional structures flexible and compatible with your lifestyle. Interesting tasks in a field which champions innovative technologies are therefore just as much a part of our philosophy as a flexible home office model and the implementation of flat hierarchies. Our team represents our global and inclusive approach, including a variety of cultures, nationalities, and backgrounds.
Image
Image
We are not a startup
Even though we value flat hierarchies, have a foosball table, and beers in the company fridge: We are an established company, with matured processes, sound experience, know-how, and secure corporate profits.
Image
Work from anywhere
We want you to be happy and productive – that's why it's important to us that you can work from wherever you feel most comfortable. Whether that's at the office, at a sea-side resort, or at home – the choice is yours, if it's feasible! 
Image
Flexible working hours
Nowadays, it's hard to imagine work without our flexible working hours. Whether at home or at the office, we provide you with the freedom to stick to your own schedule and combine work and life in a way that works for you.
Image
Growth opportunities
Take the next professional step and strengthen your skillset with our support. Each year we offer our employees the opportunity to participate in trainings and classes to further develop their skills and learn new ones that can help them fulfill their role and support their team.
Image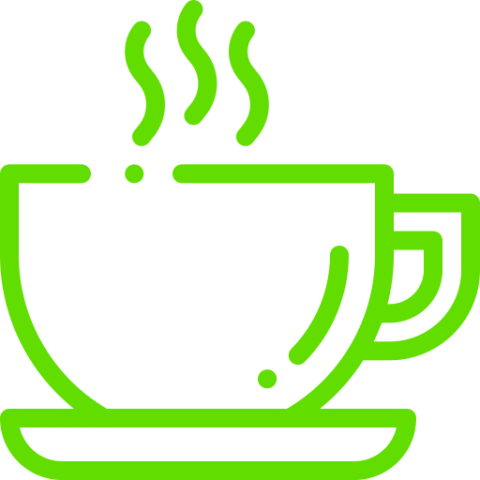 Coffee and tea
Our office is stocked with free coffee, bottled water, and tea to help you start your day! 
Image
Unique MEETYOO spirit
Regular team events, our annual winter party, and digital get-togethers and lunch breaks strengthen our team spirit and bring us closer together. We want new team members to settle in quickly and feel at home with their new colleagues.
Image
Numerous wellbeing offers
The wellbeing of our employees is close to our hearts. For this reason, we have numerous wellbeing offers for our MEETYOOs, which are intended to increase not only your physical, but also your mental and social wellbeing. In addition, the topics DEI (Diversity, Equity & Inclusion) and Mindfullness are real matters of the heart for us.
Image
Monthly credits for your MEETYOO card
Our employees receive a monthly credit of 25 euros for their MEETYOO card, which can be redeemed in numerous stores in your area. You can either spend this money directly, e.g. for your weekly shopping or a tank of gas, or save it for larger purchases over a longer period of time.
Image
Company pension scheme
We want to plan ahead with you! A long and successful career at MEETYOO does not only provide stability for the moment, but also for your future. That's why we provide our employees with active support regarding pension provision and company pension schemes.
Our application process
We are hiring! Most of our recruiting is done digitally, so you can get to know us from the comfort of your own home and we avoid unnecessary travel and the associated emissions. Even the face-to-face interview therefore usually takes place in the form of a video conference. Here's a quick walkthrough of our process: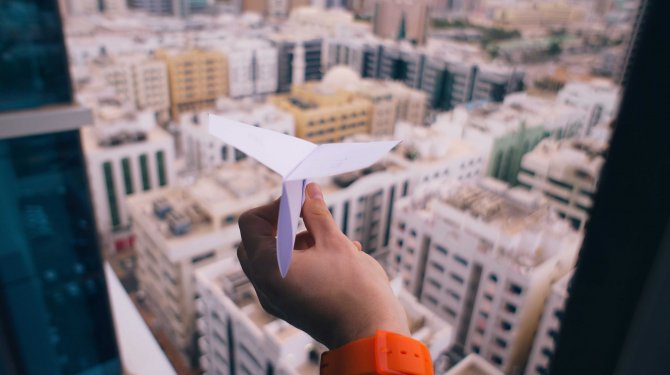 We review your profile and map it against our job criteria, as well as our core values.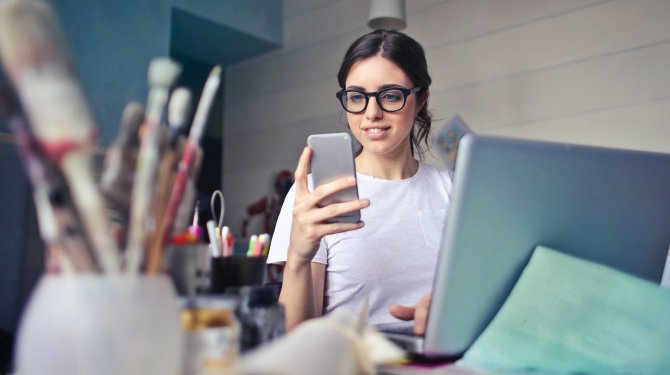 You've made it! Looks like you'd make a great addition to the team. We'll contact you to schedule an initial interview call with our People Team.
It's getting serious! Your initial phone interview was promising. We'll schedule another interview and invite your potential manager and maybe even some peers.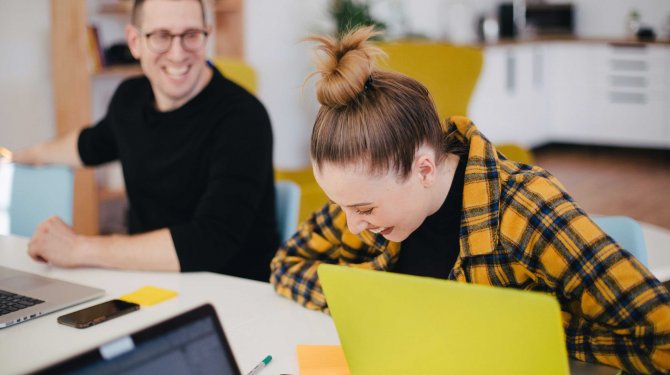 Seems like you fit right in! The interview went well, now we'll challenge you and give you a proper taste of the job.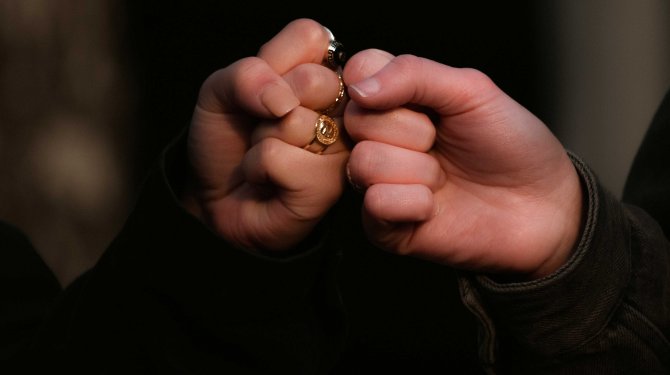 You're the one! Now it's on to agreeing to contractual terms and collecting signatures.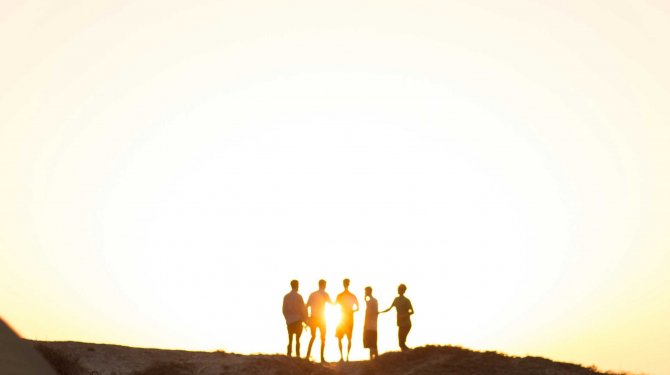 That's it – welcome to our team! We are looking forward to working with you. Our people team will take over your initiation and show you everything. We also pair up all of our "Newbies" with a buddy who will make your start at MEETYOO as easy as possible and introduce you to the crowd!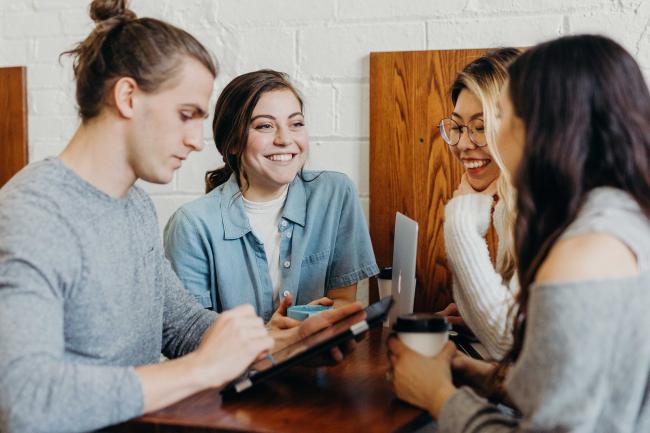 A great place for trainees
Our never-stop-learning culture with a wide range of professional development opportunities and further training measures pays off: We were named the best training company for our commitment in this area. 
We're very proud that our yearly trainee satisfaction surveys prove that all of our current trainees are 100% satisfied and would recommend us to other candidates looking to enter the tech industry.
 
Image
Image