Virtual Fairs and Trade Shows

Advantages of virtual fairs and trade shows
With our innovative and engaging solution for virtual fairs and trade shows, your imagination is the limit. Use MEETYOO Pro's features to organize lifelike virtual events. Showcase your products and services, enjoy real-time business networking, and create a space for your customers to learn more about your company.
Image
Find the best solution for your event
Check our different virtual event solutions to find the one that suits your needs or book a free consultation with one of our experts.
Benefits of virtual trade fairs 
Image
How do virtual fairs and trade shows work?
Image
Hybrid events: The digital complement to your on-site events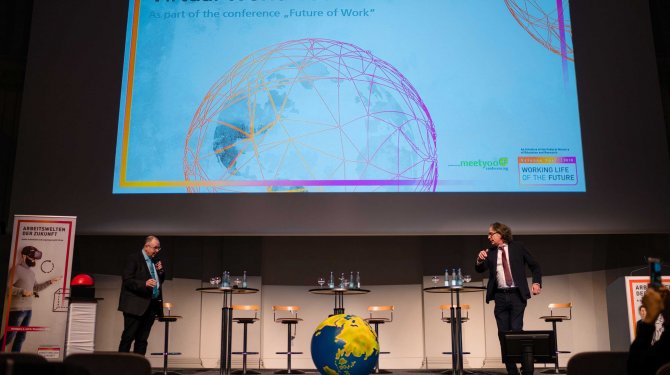 Ready to go digital, but physical events still hold an important place in your heart and business strategy? Hybrid events are the perfect solution for this issue! These types of events supplement a live event with an on-location audience with a "digital twin event" which can offer studio-quality streams of your stage program and virtual booths with an online library containing an archive of your exhibitors content and product, or completely new extra content.
Exclusive content and webcast guests can help attract more visitors and some of your on-location visitors may even decide to take a look at the virtual event platform during its on-demand period. This elegant solution allows online event participants from all over the world to experience a version of your event. The increased reach allows even more guests to participate in your trade fair, shows that your organization embraces technological evolution, and supports the environment by reducing CO2 emissions.
Image
United Kingdom & Europe
Phone: +44 20 386 888 83
CET | Mon - Fri from 8 am - 6 pm
North America
Phone: +1 646 741 3167
CST | Mon - Fri from 8 am - 6 pm