Virtual Product Launch and Presentation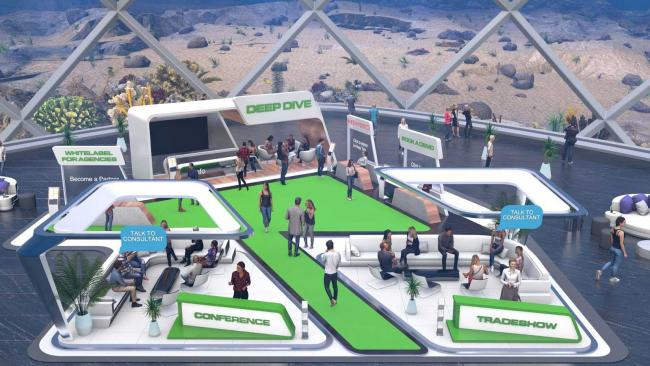 Virtual events for digital product and portfolio highlights
Creativity, quality, and authenticity are key to a successful product launch or product presentation. Journalists, media representatives, customers, and other stakeholders are busy and have short attention spans. With the help of our interactive digital event platform, you can captivate your audiences by using virtual event venues to present your products online. We offer you all the tools you need to present your products in an attractive and targeted manner while also positioning your company as a future leader in the field of digitalization.
Image
Find the best solution for your event
Check our different virtual event solutions to find the one that suits your needs or book a free consultation with one of our experts.
Interactive features for an effective virtual product launch and presentation
A virtual product exhibition is the most cost-effective solution which allows you to present your entire product range to a large global audience. We can create virtual venues which harmonize perfectly with your company's branding. Just like face-to-face events, a virtual exhibition features a reception desk, information booths with personal points of contact, and auditoriums for live streams of keynotes and panels. Attendees can easily move around the point-and-click areas of the exhibition to explore your content and interact with the booth staff using text and video chats.
Our virtual booths offer a variety of interactive features that make it easy to engage with online visitors and use opportunities for private chats or follow-up meetings. The sophisticated designs, integrated multimedia library, and individual staff avatars create user experiences that feel more personal than many of the options offered by competitors. Booths can also include product lists with subcategories to display various items including article numbers and pricing information. Moreover, these product lists can be completed with preview images, short descriptions, and direct links to online shops.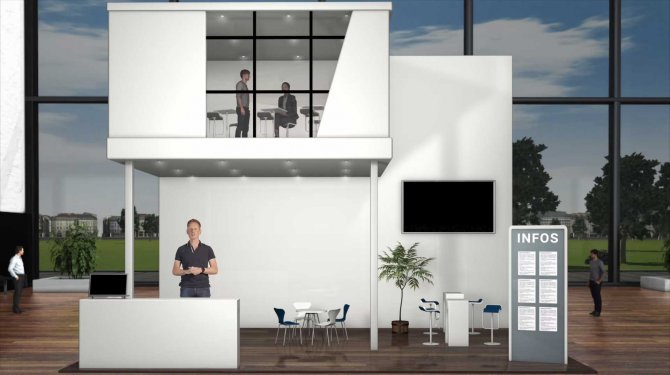 We offer booth packages that make it possible to integrate premium booths with additional features to optimize your virtual product launch or presentation. These types of booths contain the option to add an in-booth auditorium for private webcasts and a separate VIP meeting room (with additional space for company highlights, innovation news, etc.).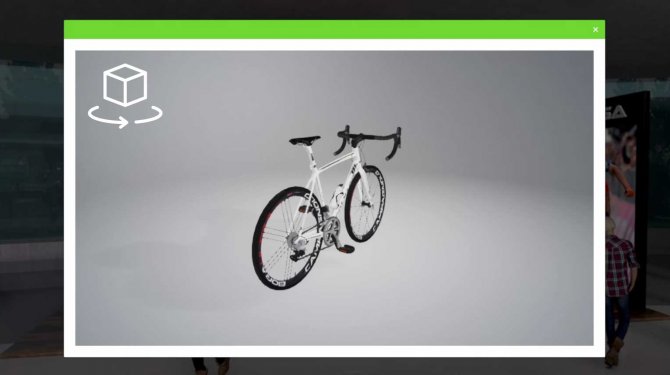 3D object model integration
Our 3D object models offer exhibitors the opportunity to include 3D scans of their products within a 360° motion display that is integrated directly into the virtual booths. The 3D object viewer tool works with files rendered in .gltf, .glb or .obj. formats. This feature is especially popular with exhibitors who want to display their "hottest new item" and has been used to show off models of bicycles, furniture, buildings designs, etc.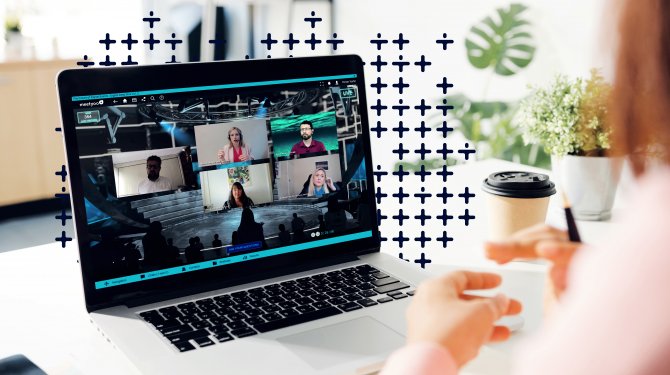 Videos and multimedia content
An attractive product video is an important part of any virtual product launch and presentation. You can display one or more videos within your virtual booth, depending on the number of available screens within your chosen design template. Each booth also contains a "library element" – this multimedia content archive can be used to upload product catalogues, informative PDFs, or even links. All pieces of content are listed with its title, short description, and an icon. You may also use category titles to divide and organize your booth content.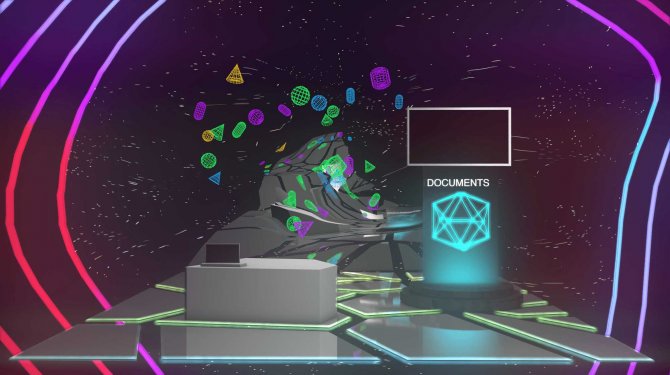 Interactive booth features
All exhibitor booths also include a chat feature which allows your booth staff to interact with all visitors and customers in real time using private or public text chats and video calls. Visitors can click on the active booth staff avatars to initiate a conversation with a member of your team and learn more about the products on offer.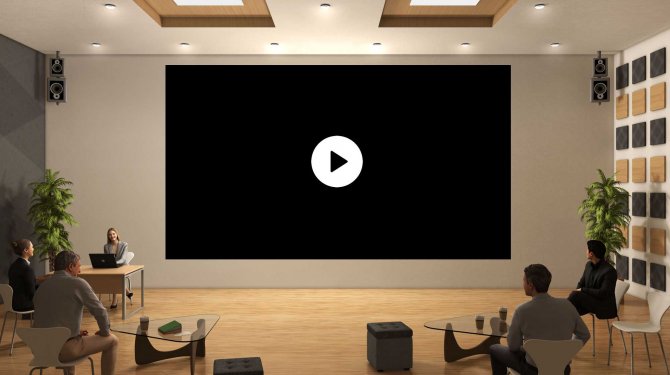 Informative auditorium streams
Infomercial streams and video product presentations can be streamed in auditoriums within the event environment or at VIP booths. The streams can be either live or prerecorded and allow for several speakers and simultaneous presentations with slides and video clips that can be shown in a second window next to the speaker window. Interactive surveys and polls can be integrated to give viewers an opportunity to learn more about the product or share their opinion. Q&A sessions can also be included at the end of sessions to allow presenters to reply to questions which can either be submitted directly or posted into the auditorium chat.
Image
Advantages of a virtual product launch and presentation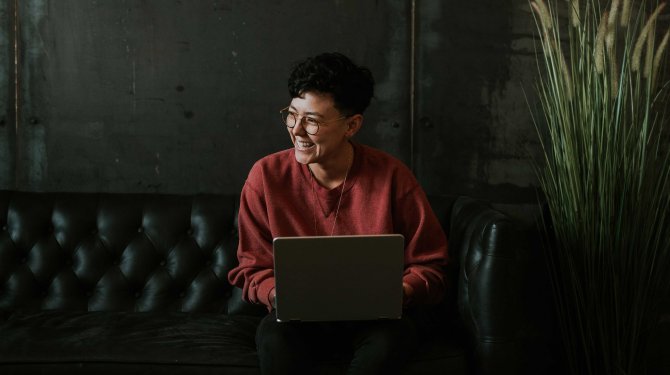 Live and on-demand availability
Once the day of your live presentation is over, the platform and all of its content remains available on-demand. This means that people who initially didn't make it, can still explore your virtual event at a later point. Registered users can access the platform using their login data from the live event. You can also protect your live and on-demand sessions from unauthorised access by filtering registered users or only making the link to the registration page available to specific user lists.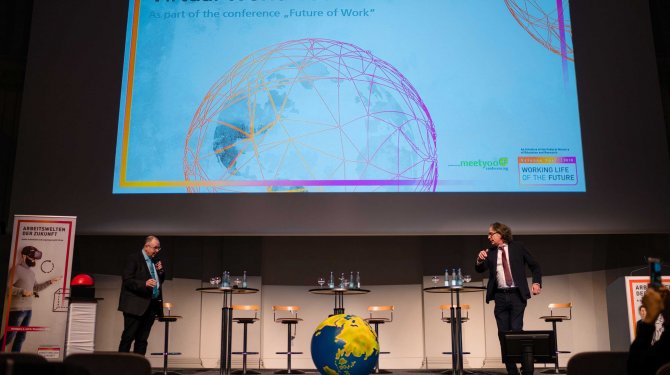 Hybrid events for presentations
Increase the reach of your product presentation event by broadcasting your physical event into an online setting simultaneously. You can also use a "digital twin" of your event to reach media representatives, customers, and other interested parties who are unable to visit the event in person. It is also a good way to archive all product information and content in an easy accessible format that remains available online.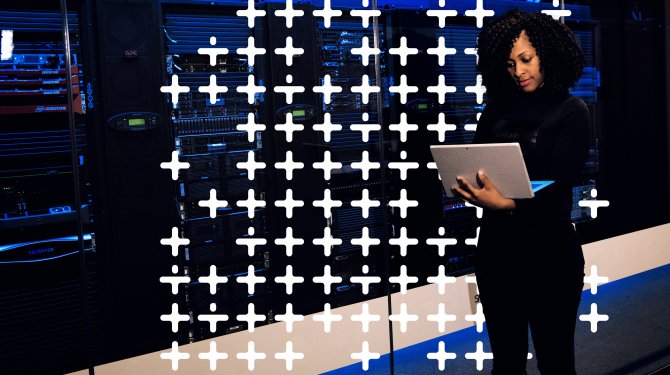 Detailed reports for analysis
Various evaluation options are available and make it easy to assess the success of your product launch and presentation. We offer reports that measure the average attendance duration and the drop-out rate of attendees. If you ask your attendees to register in advance using their contact details, you can use more detailed reports to analyze the user behavior of specific visitors and track which content they interacted with and which booths and streams took up most of their time online. This information is useful for lead generation and sales and can be used for follow-up communication and campaigns.
Image
Premium virtual event solutions for you
Our digital platform is highly customizable – it is easy to find the event type that is the best fit for you. Our experienced customer service and project management takes care of all aspects of the project while you focus on planning your product launch and presentation.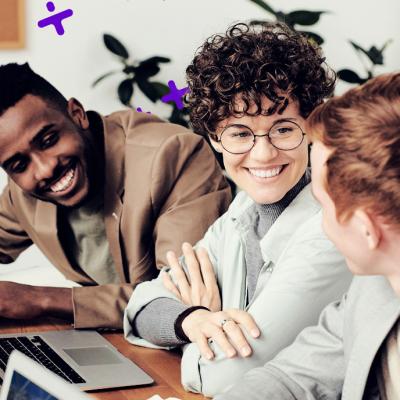 We provide premium data security made in Germany. Our services are ISO-certified and 100% GDPR compliant. We exceed the cybersecurity expectations of multinationals, banks, and federal offices. We also offer optional data processing contracts and security audits.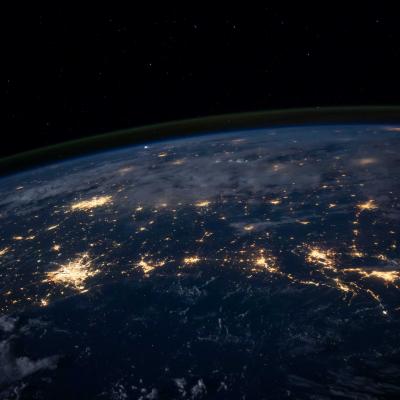 Our software is highly scalable and allows you to reach audiences of up to 50,000 participants from all over the world. Attendees can access the platform from any of their devices using an up to date browser – no additional software required!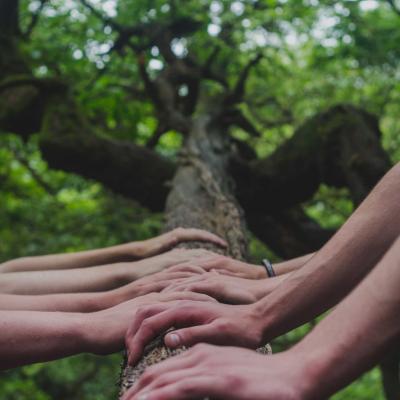 Virtual events mean no need for a location, catering, staff on-site, and travel. This means your event generates less cost and takes up less time thanks to its accessibility and user-friendly interface. And even better: No unnecessary travels and congregations also mean less CO2 emissions.
Image
United Kingdom & Europe
Phone: +44 20 386 888 83
CET | Mon - Fri from 8 am - 6 pm
North America
Phone: +1 646 741 3167
CST | Mon - Fri from 8 am - 6 pm