Virtual Conferences and Summits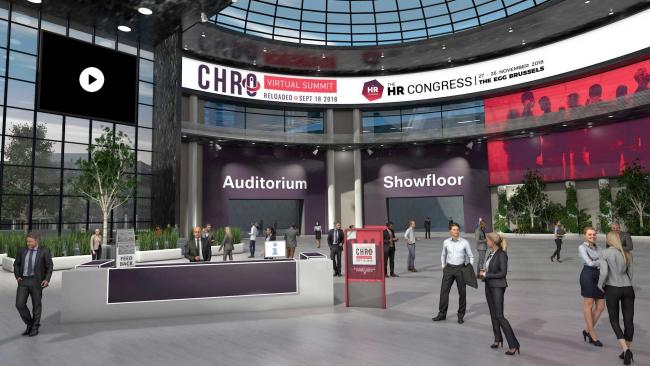 Inform and engage with large-scale audiences
You can leverage our virtual conference platform to create immersive online experiences that will captivate your audience. Digital events allow you to reach your target audience, network with experts, and interact with peers across the globe. Take your ideas further than ever with the help of our fully-managed service, MEETYOO Pro, and its lifelike digital event venues. It is the ideal virtual solution for conferences and summits that have much to gain from being accessible from anywhere in the world, at any time. 
Image
Find the best solution for your event
Check our different virtual event solutions to find the one that suits your needs or book a free consultation with one of our experts.
Image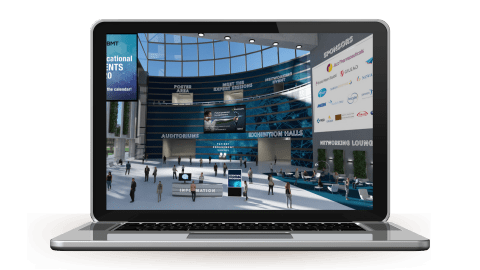 Benefit from the unlimited possibilities of our virtual conference solution
Virtual conference rooms such as auditoriums, exposition halls, and networking lounges
Live or pre-recorded webcasts for keynotes, interviews, panels, and presentations
Interactive elements such as private or public chats, video conferences, polls, surveys, and Q&A sessions
Panel discussions with multiple live speakers and the capacity for parallel streams in multiple auditoriums
Booths with multimedia integrations of videos, content downloads, and web links
Full on-demand availability of an archived version of your event
Image
Advantages of our virtual conferences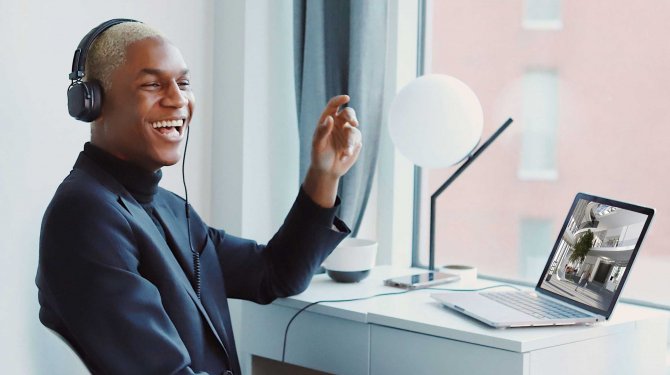 With our MEETYOO Pro platform, you can make the most out of engaging 3D-rendered designs, and customize your virtual conference or summit with a thematic look and feel. Everything is possible: You can choose to create a futuristic hospital facility with buildings representing various thematic areas of your conference to discuss new research with fellow physicians. Or maybe you would like to present the latest tourism trends set within an extraordinary outdoors representation of a futuristic resort. We can create anything, from realistic digital event settings to abstract worlds, or minimalist designs – your imagination is the limit.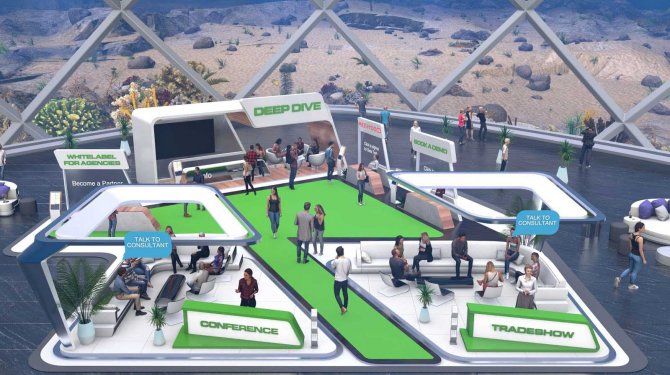 With our virtual conference platform, you can decide how to communicate this knowledge to our audience. Thanks to our integrated webcast solution, you can also include live or pre-recorded streams of press conferences, roundtables, panel discussions, and more. Additionally, our interactive features compile visitor feedback and questions to webcast speakers in real-time.
Live polls can be used to engage with your audience and separate Q&A sessions can be set up for follow-up discussions. The digital event platform also features an exposition area with thematic booths that allows visitors to interact with important content which remains available on-demand after the event has ended.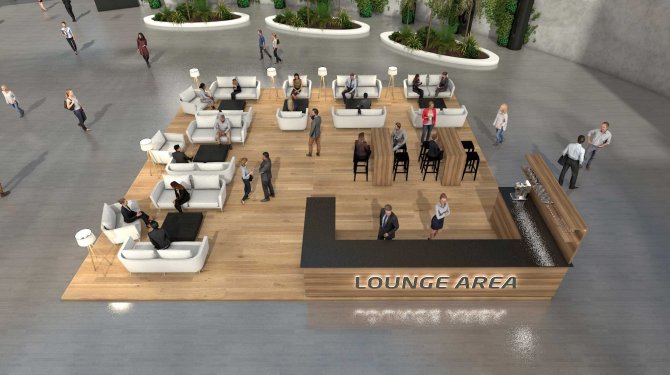 Even in the digital era and its rapid evolution, face-to-face communication is still crucial for connecting with people and relevant contacts. Our platform offers video calls with up to 5 participants, so virtual event participants don't miss out on the opportunity to network with peers and colleagues. Additionally, visitors can also chat with each other at booths, in lounge areas by participating in webcam breakout rooms. Giving interactive elements a thought is worth it: Activities that bring people together e.g. digital coffee breaks or DJ sets are highlights which can increase engagement greatly.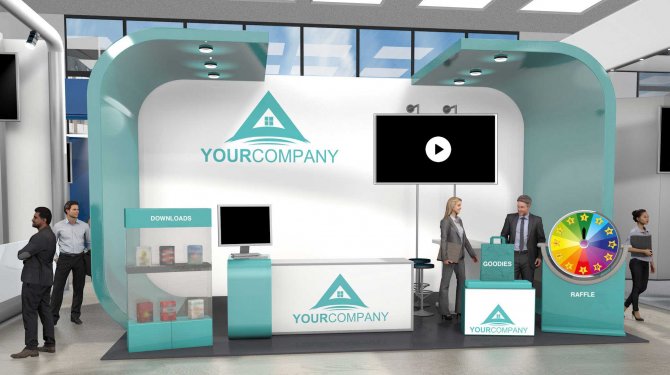 Our gamification features can add elements of fun and healthy competition to your planned entertainment. Rallyes, raffles, quizzes, and other games can be used to create high scores (which can also help with lead scoring). Winners can be awarded at the end of your virtual conference or summit. If you have an idea, we will do our best to find a way to integrate it within your digital environment.
You may want to challenge your audience to find hidden elements within the environment of your conference to fund a charity of your choice. Or create a high score list for the people who interact with the largest amount of booth content and join many chat discussions. Thanks to our gamification features, you can create online conferences which are informative and fun.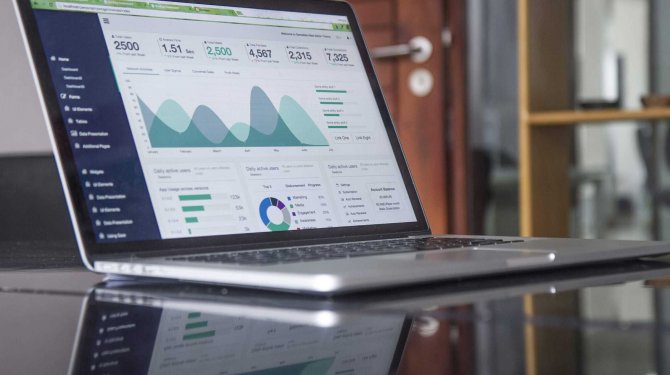 Measure and assess the success of your virtual conference using our integrated standard reports or the more detailed insights our individual reports offer. We deliver comprehensive data analysis and statistics which support your lead generation efforts for all of your events. In addition to reports focusing on data from exhibitor booths, specific user groups, or personalized lead scoring, our system validates and measures each participant's data.
This data can also include the results of gamification high scores, as well as pre-defined user profiles which can end up fitting your requirements for leads.
Image
Outstanding digital event performance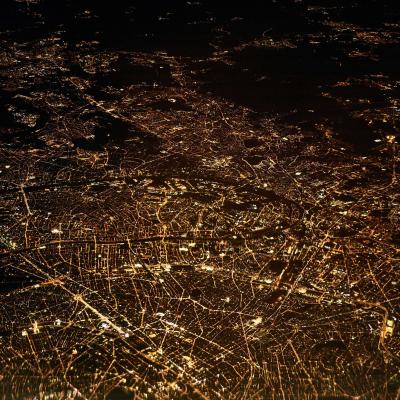 Virtual events deliver memorable experiences without time, location, travel, or budget constraints. Reap the advantages of an on-site event together with the benefits of going digital: You can attract and connect large international audiences of up to 50,000 participants. 
MEETYOO Pro is as advanced as it is simple. All of your participants can register and access the virtual conference from all of their devices – no complicated setups or extra software installations needed. All that is required is a stable internet connection and an up-to-date internet browser. Everyone can join from anywhere.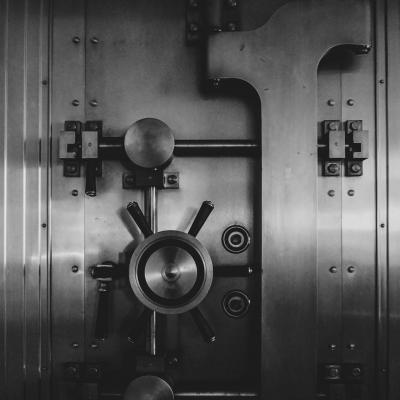 Enjoy a virtual event that comes with the comfort of top-notch online security and data protection. Our software was developed in Germany and is fully GDPR-compliant. We are 100% ISO certified, which means that MEETYOO's solutions fulfill the highest standards in the field of information security.
Image
United Kingdom & Europe
Phone: +44 20 386 888 83
CET | Mon - Fri from 8 am - 6 pm
North America
Phone: +1 646 741 3167
CST | Mon - Fri from 8 am - 6 pm