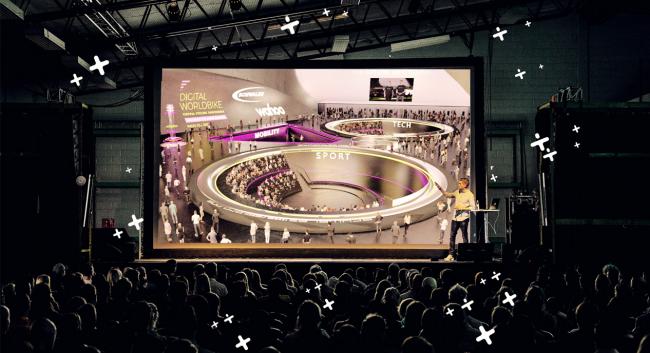 Offer highly professional audiovisual productions with MEETYOO's remote virtual studio
MEETYOO's remote virtual studio is a cost effective and seamless way to improve the presenter's journey and to create highly professional and engaging audiovisual productions. It allows the integration of remote studio setups with green screen backgrounds for webcam streams and video recordings, and multiple presentation options for remote keynote speakers and presenters located around the globe.
Engaging and interactive audiovisual stream production
In-house operated production and direction
Studio-like audiovisual appearance  
Fully adjustable into the 3D design of the virtual event
Image
Learn more about our webcast solutions for hybrid and virtual events
Visit our MEETYOO Show page: The virtual webcast and audiovisual solution that can make your event dreams come true.
Professional and engaging audiovisual productions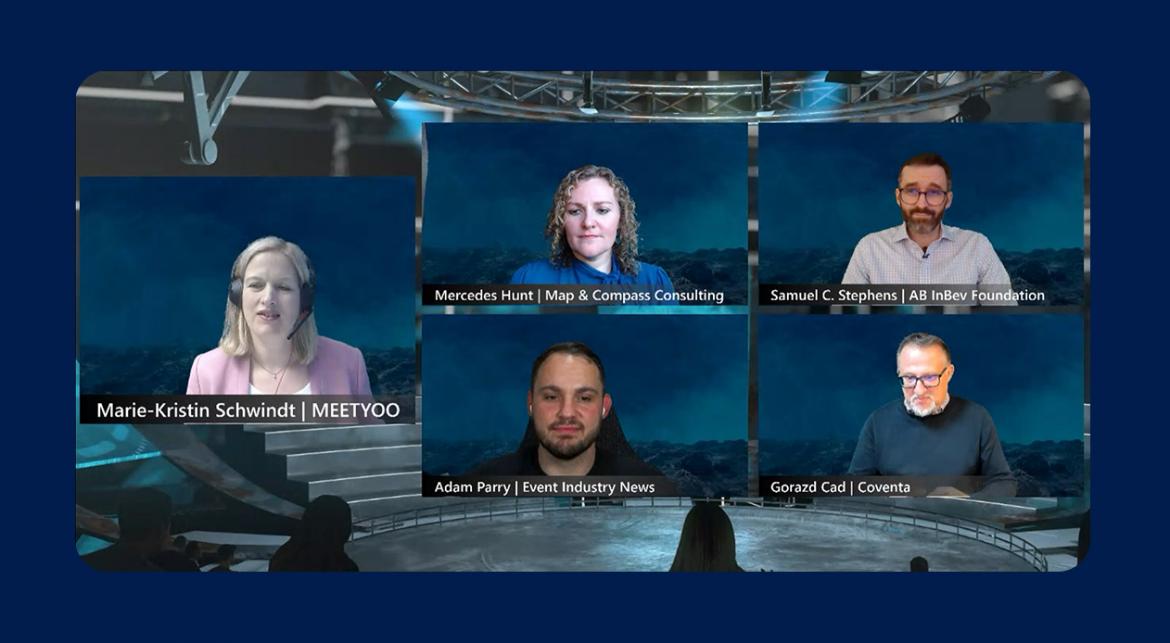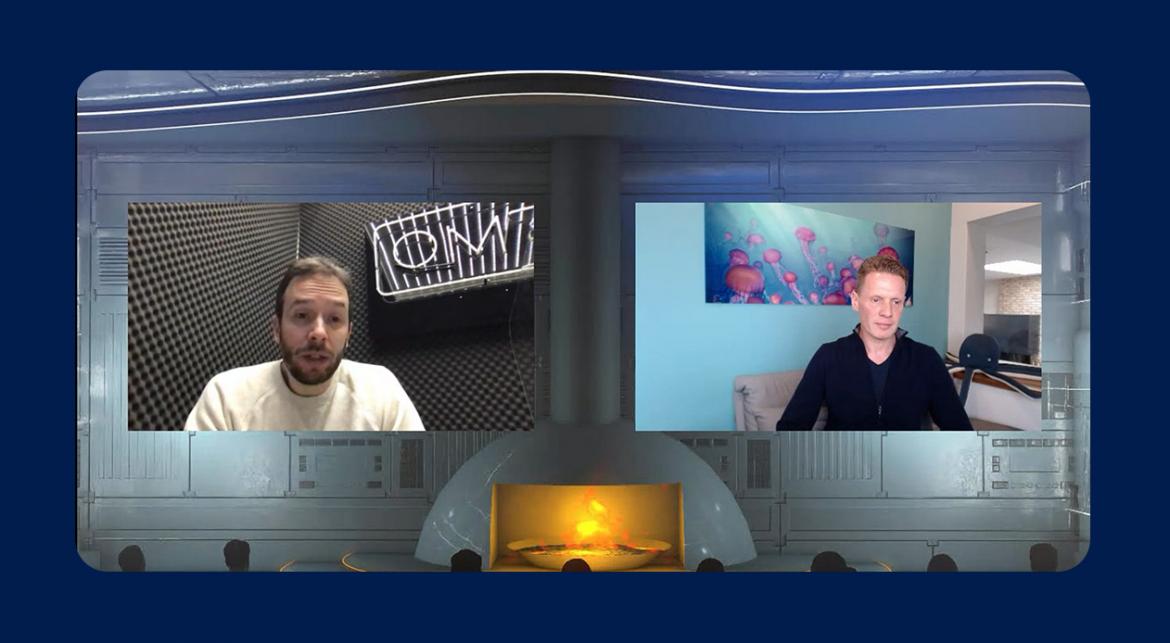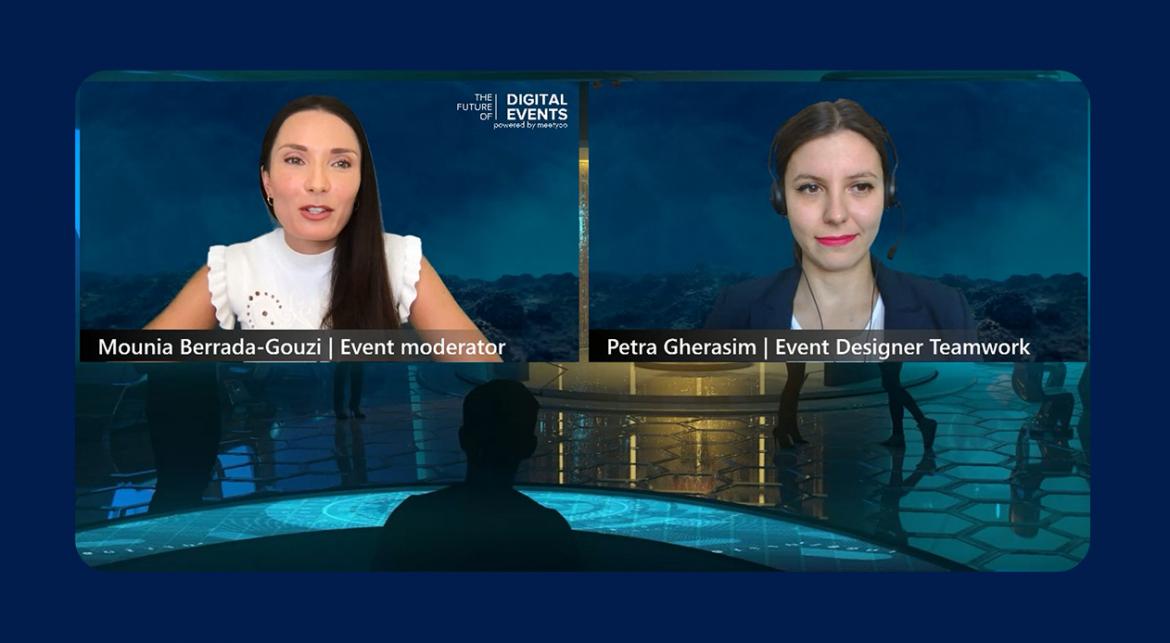 Moderated keynote presentations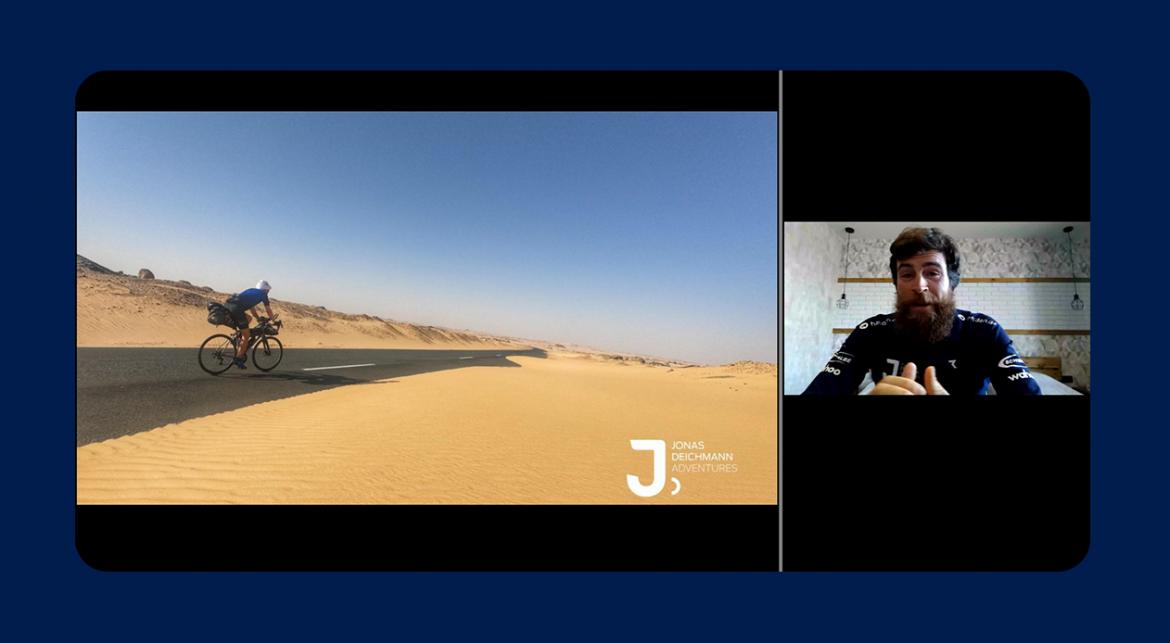 Inspirational keynote presentations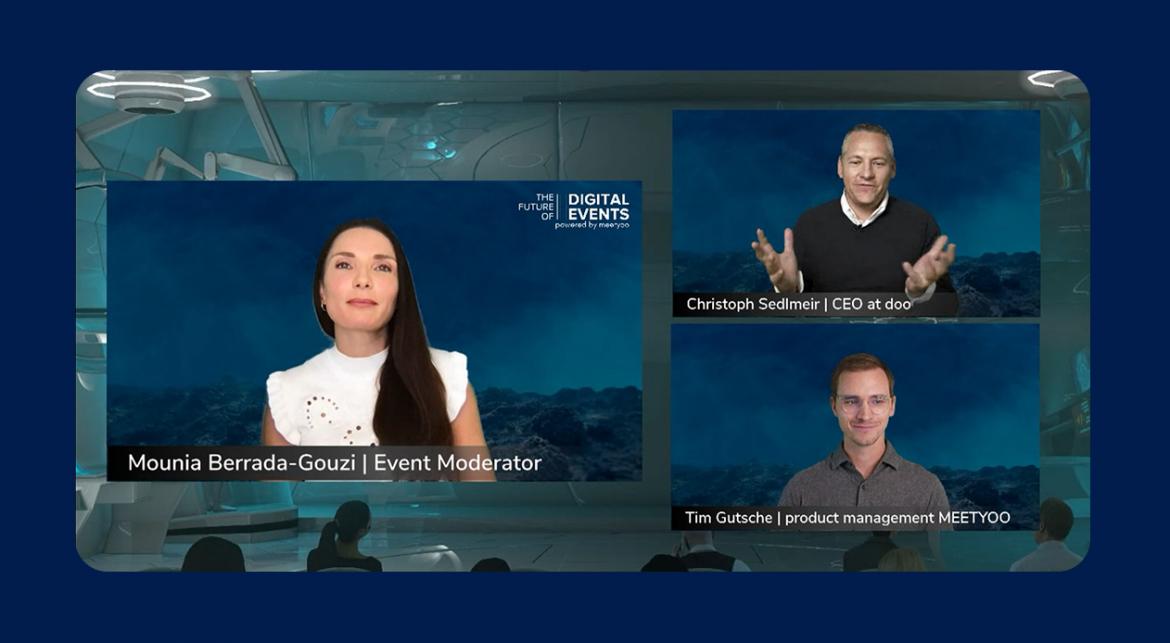 Professional live interviews
Image
Advantages of our remote virtual studio
Stream live and highly professional multi-speaker virtual discussions, panels, debates and keynotes to global audiences. 
Image
Multi-speaker view possibilities
Image
The premium all-in-one virtual & hybrid event solution
We want to take you on an exciting rocket ride through the MEETYOO universe. Trust the best – with more than 10 years of expertise, we will find the best digital event solution for you.
United Kingdom & Europe
Phone: +44 20 386 888 83
CET | Mon - Fri from 8 am - 6 pm
North America
Phone: +1 646 741 3167
CST | Mon - Fri from 8 am - 6 pm