Don't miss a beat while you're on the go!
With our top-class mobile User Interface and User Experience, you can enhance your virtual and hybrid event by allowing your audience to tune in from anywhere. With this new feature, you will be extending your event's digital reach without losing any engagement. Give your audience the flexibility of listening to keynote speakers while in the car, on a walk, or just moving around the house. The mobile experience is already included within MEETYOO Pro, Show and Go by default. This means that livestreams, links and registrations, as well as the interface and virtual environment adapt automatically to the size of any mobile device with our responsive design.
Image
Find the best solution for your event
Check our different virtual event solutions to find the one that suits your needs or book a free consultation with one of our experts.
Mobile Experience Features
Give your audience an effortless experience even on mobile devices. Rooms, chats, videos, and booths are just as easy to use on mobile devices as on desktops. With these intuitive features, you can provide your audience with the flexibility they are looking for while attending your event.
Image
Advantages of the mobile experience for virtual events 
Put your audience first. When using the MEETYOO platform for your virtual event, means you are making sure that your visitors are having the best experience possible. With our mobile experience, you are giving your audience the flexibility they want, allowing them to attend the event when they want, where they want, and how they want.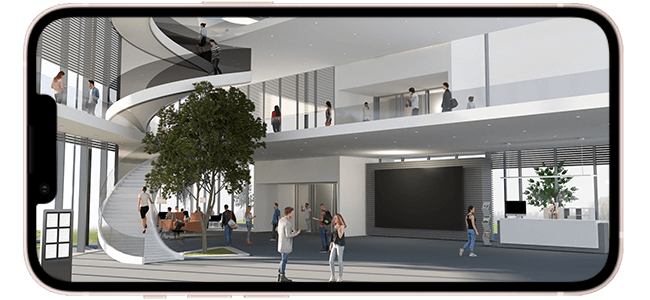 Better participant presence in the event
Hybridization to allow interaction between physical and virtual
Third-party Integrations
More advertisement possibilities
Improved mobile experience through high-class mobile User Interface and User Experience 
Responsive design and better visualization. 
Allows participant mobility
 
Image
Nice to "MEETYOO"
We want to take you on a rocket ride through the MEETYOO universe. Trust the best – with more than 10 years of expertise, we will find the best solution for you.
United Kingdom & Europe
Phone: +44 20 386 888 83
CET | Mon - Fri from 8 am - 6 pm
North America
Phone: +1 646 741 3167
CST | Mon - Fri from 8 am - 6 pm