Comparing Virtual and Hybrid Event Software

Virtual and hybrid events offer tremendous benefits to event planners, attendees, speakers, sponsors, and partners. Yet comparing virtual and hybrid event platforms can be time-consuming and frustrating. Especially when so many platforms seem so similar.
We've analyzed some of the industry's leading providers and summarized our findings for you below. While there are many features to compare across providers, two key factors play a significant role in determining the success of your virtual or hybrid events: 
Image
Platform & Technology
Customizable event interface for unique, highly memorable attendee experiences
Fully functional, optimized mobile experience with zero download
Interactive real-time group video chat
Full integration with 3rd party event registration systems
Ease of Use
MEETYOO
Notified
6Connex
Bizzabo
vFairs
Service & Support
20+ years event experience
End-to-end virtual event management services
Pricing and ROI for individual events (without long-term commitment)
Full GDPR Compliance
Certified Carbon Neutral
MEETYOO
Notified
6Connex
Bizzabo
vFairs
Image
In-depth vendor comparison
6Connex
MEETYOO Pro does provide an extraordinary level of service and technical training, as it is a fully managed service solution. With MEETYOO Show, the proprietary streaming solution is included. The virtual event venues can be most flexibly customized.
vFairs
MEETYOO has a long history of providing conferencing solutions to corporates. The software comes with expert consultations, technical setup, speaker training, and event support. It is browser-based and mobile-responsive. All events with MEETYOO are net-zero.
Image
Find your best match
We are offering multiple market leading solutions for virtual events.
Platform Provider's Event Industry Experience
While your virtual event platform is delivered by a Software-as-a-Service (SaaS) provider, event industry experience is critical for setting timelines, staffing, and contingency planning. Without years of experience, event tech platforms are unable to guide event producers on the best strategy for acquiring and engaging their target audience.
They're also less prepared to deal with contingencies before, during, and after the event. To determine your platform provider's ability to handle event-specific scenarios, consider asking some of these questions:
Will they help with registration set up? 
What is their checklist for speaker and sponsor preparation?
When can your environment be available to preview before your event starts?
How will they "put out fires" on the day of your live event?
How does their reporting demonstrate your event's Return on Investment (ROI)? 
 
Image
Service Levels and Support Staffing
We've been connecting premium brands like L'Oreal, Mercedes-Benz, and SAP with their customers, partners, and employees for over 20 years. We built our event platforms based on this experience to maximize speakers, sponsors, and attendee engagement. Because online events should be impactful, insightful, and memorable.
To deliver award-winning events, your platform provider needs to work as part of your team. One of the most frustrating experiences event planners have had over the past couple of years is working with understaffed virtual event providers. They weren't there for team meetings, key decisions, or rehearsals. Thus, make sure your platform clearly articulates their level of service and staffing support in their contract.
There are 3 levels of platform support, you need to create world-class events:
Event Strategy & ROI
Event Set Up & Testing
Live Event Streaming & Platform Support 
Our team at MEETYOO will help you design the right visitor engagement strategy, set up, and test your event. It will take care of any technical setup, so you can solely focus on your attendees, sponsors, and event experience.
The world's leading brands expect their platform provider to align their services with the specific strategy and goals of their event, maximizing the return on their investment. In events, being prepared is everything. Thus, having your platform provider support your sponsors and speakers allows you to make sure each party is fully prepared for your live day launch. 
MEETYOO's platform is fully integrated, so your live-streaming, chat, booths, virtual venues, and networking capabilities are all powered by the same backend, without the need to rely on 3rd party providers. This minimizes risks associated with unexpected software or API changes or security vulnerabilities. MEETYOO is one of the few virtual event platforms to be ISO-certified and fully GDPR-compliant.
With the right virtual event platform provider, your events will deliver tremendous value to your organization, partners, and customers. Be sure to ask the right questions to make sure your platform provider can support your event's needs.
Image
Best-in-class Platform Provider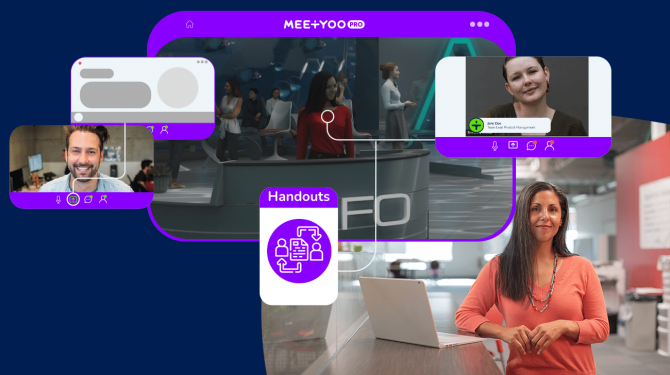 Best-in-class managed service
MEETYOO Pro is perfect for Corporate clients. It includes best-in-class project management and customer service with support from a designated account manager.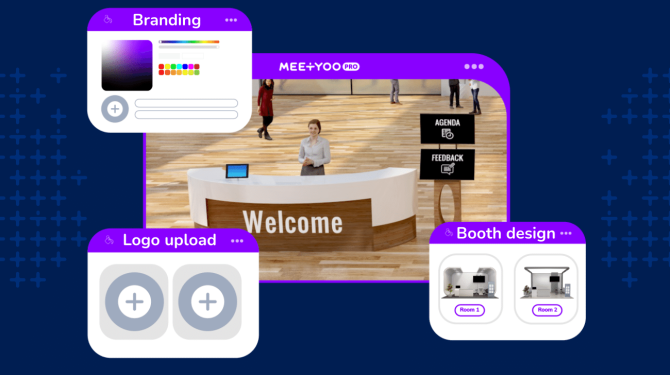 Unique, richly branded event venues
MEETYOO Pro delivers a richer 3D event and immersive experience with both static and animated avatars, flight animation, and uniquely designed custom environments. Our design is one with the event.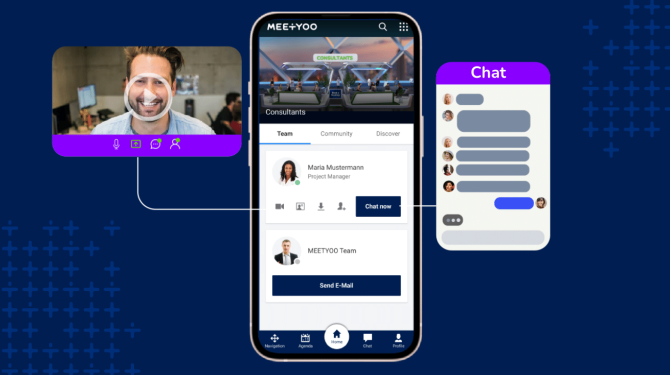 Mobile & screen optimized
MEETYOO Pro event software is browser-based and easily accessible. For smaller device screens, we provide a breakpoint-based mobile view that allows an optimized viewing experience for all room types: Auditorium, Entyhall, Showfloor, and Booth.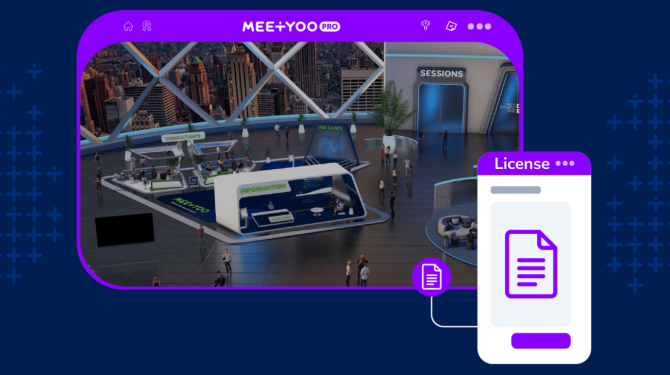 We are highly flexible on contractual: offering one-off events or individual license agreements, as we are a service-oriented software company that lives and breathes virtual and hybrid events.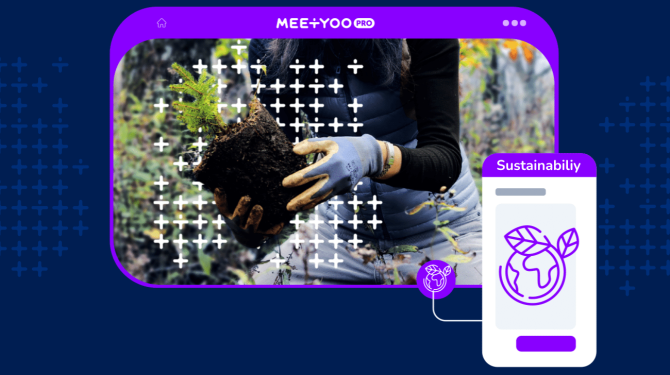 We make your events carbon neutral
MEETYOO is actively reducing and offsetting its carbon footprint. We are doing the same for all events hosted on our platform. We are working with certified partners to reduce our environmental footprint.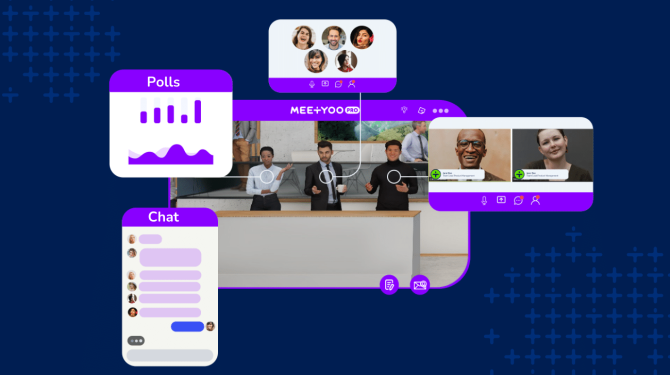 MEETYOO is where the world meets. We offer plentiful engagement opportunities and we go even one step further: It is possible to have group video chats, workshops and round tables, among many other group engagement possibilities.
Image
United Kingdom & Europe
Phone: +44 20 386 888 83
CET | Mon - Fri from 8 am - 6 pm
North America
Phone: +1 646 741 3167
CST | Mon - Fri from 8 am - 6 pm