Cycling goes digital: The first virtual bicycle conference in March 2020

Berlin, Germany, 13 February, 2020: MEETYOO, a leading provider of digital events and virtual conferences, announces the 2020 Digital WorldBike, the bicycle industry's first ever virtual cycling conference, bringing together cycling enthusiasts, brands, advocacy groups and municipalities with a focus on bicycle safety and the future of cycling. The format features exhibition halls for product and brand showcases, live chats, roundtable discussions and guest speakers.
With the rise of apps and virtual cycling communities, bicycle riding and the sport of cycling are moving beyond urban landscapes and into a digital age. Digital WorldBike, is the first event of its kind within the sports sector. It is a connection point for people to present concepts, foster discussion and share knowledge across a global platform.
"Digital WorldBike allows me to combine the MEETYOO vision – which is to empower global communities to connect in the most convenient and sustainable way – with my greatest hobby, cycling. I am excited to have Jens Voigt on board with me to create this new possibility to bring together the global cycling community and raise awareness for cycling safety."  – Tony Kula, CEO, MEETYOO
Digital WorldBike will bring together the bicycle industry leaders and enthusiasts. From urban mobility to trends in tech, this digital movement gathers the concepts, minds and products in a virtual environment. Digital World Bike creates an experience for its participants  while sparing them inconveniences like travel costs and preparations, time zone differences or entrance fees.
Headlining the event is Jens Voigt, former world-class professional cyclist and current bicycle advocate. Voigt joins Digital WorldBike as one of the event founders, bringing charismatic cycling inspiration, along with a vocal vision for bicycle safety.
"I am excited to host the first digital event embracing cycling and safety. Be there when cycling enthusiasts, experts and brands share their passion and browse through the virtual fair with me." – Jens Voigt
To register to attend the event, visit the following link: digital-worldbike.com. Admission is free of charge. Being a cycling-focused event, guests can also join using their Strava accounts. 
Image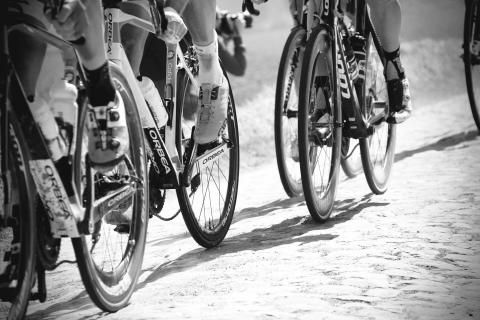 About MEETYOO conferencing:
MEETYOO conferencing GmbH is based in Berlin and is an international provider for telephone conferences and virtual events. For three or many thousands of participants, for ad hoc or pre-planned events, more than 3,000 customers of all sizes and from all industry sectors use MEETYOO for location-independent meeting solutions. In addition, our data security process is certified to ISO/IEC 27001:2013 specifically for conference applications.  
About Jens Voigt & Digital WorldBike
The former professional German road cyclist, is considered one of the most popular and colorful personalities in the sport. Jens, who is highly known for his famous quote "Shut-Up legs", has become an expert TV cycling commentator upon his retirement from the professional sport. During his career, Jens has participated in the Tour de France 17 times, winning the Critérium International a record-tying 5 times as well as multiple other races. As a father of 6 children, promoting cycling safety is a topic that is extremely close to Jens' heart. He is very passionate about hosting the Digital WorldBike, aiming to help build a global cycling community and make a sustainable, positive impact on cycling safety worldwide.
For inquiries related to the exhibition or speaking engagements, and for press inquiries contact: 
Marie-Kristin Schwindt
Director International Sales and Business Development
MEETYOO conferencing GmbH
Friedrichstraße 200
10117 Berlin
Tel.: +49 (0)30 868710 421
E-Mail: presse [at] meetyoo.de