MEETYOO starts strategic partnership with Kollective

MEETYOO and Kollective are optimizing in-house video distribution for corporate clients
Berlin, 21.07.2022
One of Europe's leading providers of virtual event solutions, MEETYOO, is excited to announce a new partnership with Kollective, a supplier of enterprise content delivery networking (ECDN) infrastructure to some of the world's leading brands. 
The collaboration between MEETYOO and Kollective will help meet the growing demand for video solutions of corporate companies, which have proved increasingly important for allowing teams to collaborate remotely and engage with external stakeholders. Demand for digital solutions has increased due to an uptick in the use of video meetings, streaming, and on-demand content. The global video conferencing market, for example, is predicted to reach $6.62 billion this year.
Enterprise firms, in particular, rely on video distribution solutions to create, encode, manage, and upload video content, which is why many already utilize Kollective's ECDN expertise. Kollective's cloud-based, software-only platform leverages existing network infrastructure to deliver content faster and more reliably while using less bandwidth.
As the popularity of video content has surged, the ability to guarantee a high-quality streaming experience has become increasingly important. Employees, clients, and customers expect video content as part of a seamless experience.
The unique value proposition of Kollective promises to optimize the bandwidth requirements of company networks, reducing the bandwidth needed to deliver video by up to 99% and securely distributing video to all endpoints behind the corporate firewall. Kollective has also acquired an impressive client list, including the likes of Deloitte, Nestle, and American Airlines, by flawlessly executing live streams and on-demand videos.
By working with MEETYOO, Kollective will be able to leverage the former's sophisticated event platform solution which offers either managed service or self-service, remote video production without on-site technology, and more than 20 years of experience in the digital event industry. MEETYOO also offers the highest security standards in the industry, is GDPR-compliant and ISO-certified, and is a pioneer of carbon-zero events. The two organizations fit well together in terms of their vision, culture, and expertise.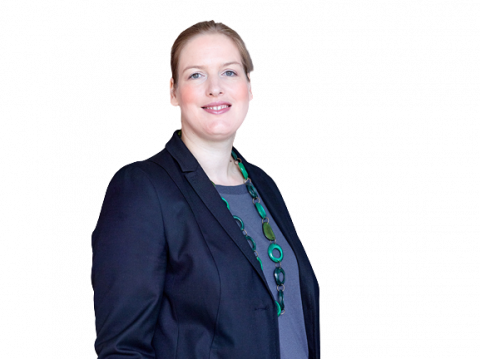 "At MEETYOO, we understand the importance that video plays in the modern business world – and we also realize the challenges that it can present", Marie-Kristin Schwindt, Director of Growth & Business Development at MEETYOO, explains.
"We believe that our partnership with Kollective will enable more enterprises to leave clunky video solutions and endless buffering behind, so they can enjoy the best possible virtual experience, whether it's pre-recorded or streamed in real-time."
In partnership, MEETYOO and Kollective will offer a sophisticated event platform solution for feature-rich live sessions securely distributed behind a corporate firewall.
As video and virtual events play increasingly important roles within the business environment, MEETYOO and Kollective stand ready to meet the industry's evolving demands.    
Image
Optimizing in-house video distribution
Due to the ever increasing use of live streaming and video meeting solutions, company networks are often overloaded by day-to-day business