MEETYOO launches new corporate identity and extends service offering overseas

Berlin, 01.09.2021
Virtual event provider MEETYOO is debuting its brand new image alongside a relaunch of its digital product line set for internationalization. With these changes, the company is capitalizing on one of its main attributes as a creator of digital events: The success at bringing people together through outstanding online experiences – always with a human touch. With this idea at the core of the rebranding, MEETYOO presents its confident and harmonious new logo that showcases people as the center of each event. 
Image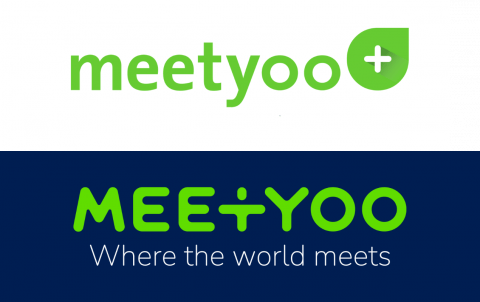 First founded in 1999 by Tony Kula, CEO, the company made a name for itself in the telecommunications industry thanks to its conference and audio services. Later, in 2016, after merging with ubivent, co-founded by Michael Geisser, Thomas Butter, and Jens Arndt, MEETYOO broadened its portfolio by incorporating the production of immersive digital events. Today, as a leading company in the virtual event industry – thanks to their all-in-one platform – the company achieves yet another milestone by reshaping its brand to meet the requirements of its growing global audience. 
The central products for the relaunch are MEETYOO Pro and MEETYOO Show. Each one of these solutions presents a unique opportunity for event organizers to take on the natural evolution of on-site events into digital platforms due to market demands such as the ongoing pandemic or the current climate change. Each service covers all target audiences, as they individually solve different challenges that commonly arise from the organization of an online event.
The company's premium solution is MEETYOO Pro, a powerful digital event platform that enables all types of virtual events' environments. With individually designed backdrops for an immersive audience experience and exceptional interactive features, the platform allows participants to come together to showcase products, learn from speakers, network, and more. All of this is possible thanks to real-time webcasts, polls, multiple event rooms, and interactive booths with animated avatars to ensure memorable participation. 
MEETYOO Show is the company's signature webcast solution that enables online speakers to deliver effortless studio-quality presentations with the help of an expert operator – to be either live-streamed or recorded for on demand availability.
As the digital pioneer celebrates this achievement it is also extending an open invitation to event organizers to learn more about the advantages of digital events by MEETYOO. All agencies with a digital strategy are welcome to benefit from MEETYOO's know-how by becoming a partner and promoting digital transformation with stronger accessibility for virtual events. With a refreshed brand and presence in the USA and Singapore – plus multiple partners across the globe – MEETYOO is ready to consolidate its place on the international markets.