Event Organizers , Exhibitors and Event Owners | 6 minutes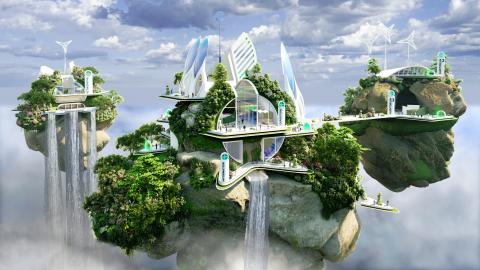 Event planners are turning to event tech platforms to guide their virtual and hybrid event strategies and best practices. However, newer event tech platforms (VC-backed startups) don't have much experience with event management, planning, or design. Some aren't very experienced in live streaming from event venues either. This lack of event industry experience is causing a lot of friction and churn amongst event tech startup customers.
Image
Compare Virtual and Hybrid Event Platforms
We've analyzed some of the industry's leading providers and summarized our findings in our comparison overview.
Key Questions
Why is event industry experience critical for event tech platforms - i.e. As service providers, not just software platforms?
How can event planners select event tech platforms with the right event management experience? 
Why is this important for their hybrid/virtual event's success?
How can they vet event tech platforms for adequate/appropriate event industry experience?
What benefits are there for working with event tech platforms with event-specific experience?
How does the event industry experience increased ROE, Return on Events, for event planners?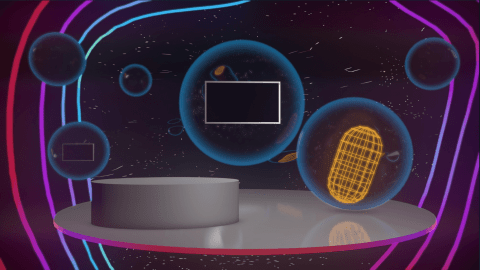 Technology is not only shaping the world we live in but also, our reactions. Such reliance has compelled most businesses to take the path of digital transformation. The world is changing and although for the best, we're seeing a lot more dependence on virtual assistance. Changing the dynamics of 'e-meetings', 2020 saw a massive shift in the way companies conduct their events. 
Virtual events have seen persistent growth and demand in the industry and while it's commendable that businesses are opening up to the idea of going virtual, it is important to do it right. Whether your event is goal-based or a casual annual meeting, getting the people together is always backed by a purpose. Event organizers are now making the transition and seeking help from virtual events platforms to strategize their virtual and hybrid events.  The key is to be able to crack the 'purpose' and serve it right which can only be accomplished by choosing the right event tech platform.
 
In-person events have been ruling the industry for as long as anyone can remember. Virtual events, on the other hand, have only been getting the much-needed attention at the start of the pandemic. Striving to stay relevant in this constantly changing world, it only makes sense to bring learnings from the past and put them into action today. Event experience is about bringing the idea of personalization to provide a unique experience to the attendees, if not equitable to the in-person experience. 
The virtual events industry has seen a 400% increase in the market share as compared to the pre-pandemic times and is estimated to be valued at $139 billion in 2022! The figures give us an idea of the clutter making it even more difficult for organizers to choose the right platform. Aspects like services, networks, cost, workshops, and experience hold different weightage for every organizer, but remember, the key is to meet the 'purpose' of the event. 
Given the low cost and an array of services, organizers are now drawn to platforms that may or may not have relevant event experience to guide the show. From handshakes and clinking glasses to virtual games and live streaming, organizers should choose a partner that can make this transition smooth and engaging for the attendees. Technology changes and humans just adapt. It is a learning curve that cannot be achieved by directly jumping in the puddle. Events today are no more about a keynote presentation but about delightful experiences, bringing in augmented learnings from both in-person and virtual events, on the table. 
It can be daunting to budget virtual events and even more when you have up-and-coming platforms offering fancy services at supremely low costs. But here, the nuances are what matter.
Why is event experience critical?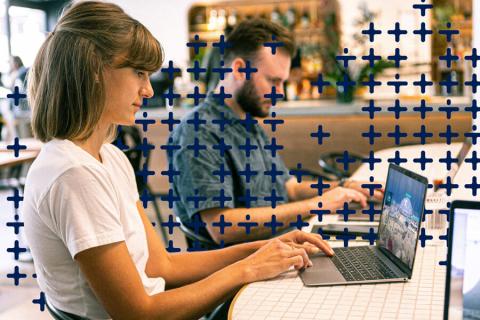 Designing tech requirements to host an event is only half the work done. The other half is when you satisfy the needs of the attendees, keeping in mind the goals you want to achieve via the event. Studies show that the use of technology in events can increase attendance by 20%, and productivity by 27%. While your tech platform can easily bring in the jazz, building the engagement of the attendees is still an empathetic approach. Platforms that offer event experience as a service can help you better acquire the audience's attention and give each audience the feel that they expect and need from a virtual event.  As we evolve, it's more critical now than ever to choose a platform that provides event experience as a service and delivers meaningful, and delightful experiences for the attendees. 
How do you choose the right platform?
Choosing the right event tech platform can be overwhelming. Whether you're looking to onboard someone for a one-off event or going on a year-long plan, you need to look out for how the platform can cater to your event goals. 
Research shows that over 50% of event planners lack the skill sets required to host a virtual event. Here's where your partner needs to support you. A platform that can assist you with end-to-end tasks like registrations and content delivery, will not only save you time but also prove to be a worthy investment. Building audience engagement on the other hand is not just a technical skill, it is a craft only done by the experts who truly believe in sharing experiences. Make sure your vendor has the right set of event experience and technical tools that can pull together an event that satisfies your event goals. Ask questions like: Will they help with the registration? Will they put out a fire on the day of the event? Our team at MEETYOO will help you set up the event, and design the right engagement strategy and technical support so you can solely focus on your attendees and event experience. With the right partner, discuss work around your expectations and render situations that are relevant to your attendees. Choose a classified or holistic approach as per your key targets.
How does this make an event successful?
In an increasingly tech-consuming world, it is impossible to log out! With so many opportunities floating around, its become essential for today's organizers to shift focus into personalizing the event attendee's experiences. Creating meaningful experiences for both hybrid and virtual events can give rise to engagement and networking opportunities. For a successful event,  the platform  should be able to offer an event experience that is more malleable when it comes to meeting the expectations of the attendees. Giving a choice of flexibility and catering to your audience could be a motivating factor giving rise to the number of attendees, resulting in a better ROI. Over 90% of marketers believe in delivering customized experiences.  MEETYOO's tailor-made event experience is adaptive and flexible for your organization's changing needs. You can be sure that you're making meaningful and memorable experiences for your audience.
What are the benefits for working with event platforms with event experience?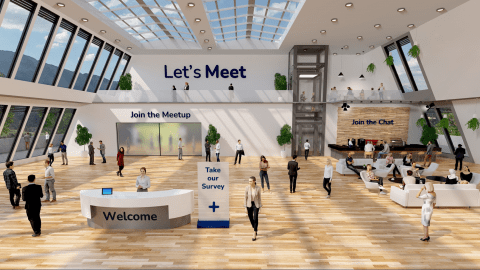 Event experience is a way of building immersive and memorable experiences for your attendees. Delivering enhanced experiences through in-person events is a relatively easy task, however, achieving the same via a hybrid or virtual event can get tricky as there are multiple action points that a planner needs to keep track of. In a virtual space, there's a need for matching up to the experiences of an in-person event, and this can be only done by personalizing the experiences on the basis of the primary objectives set for the event. Working with event tech platforms that have expertise in the type of events you're looking to host, gives a satisfactory ROE and reduces the risk of at-event challenges.
How does the event industry experience increase ROE, Return on Events, for event planners?
Event personalization has the ability to drive enhanced engagement by optimizing the attendee's experience. Measuring countable metrics for virtual or hybrid events is majorly dependent on the key objectives of the event, in reality, it is a much larger and integrated element. Event experiences allow customization of the registration process making it a delightful process for the attendee and hence, increasing the chances of registration. While most event planners believe in measuring the success of the event through the set KPIs, measuring the event experience is about prioritizing data and engagement. Observing data around engagement, content, networking, and revenue can give a pathway to planners for orchestrating future events. MEETYOO helps marketers gather such data that can help build a roadmap for post-event activities and build more personalized event experiences. 
The event industry has seen intangible growth since the start of the pandemic and with its stake in the current market, it is certain that this model is here to stay. This is why it has become essential for marketers to deliver an equitable and unique experience every single time. Answering questions like "What do your attendees get from this event?" Are now paramount to ask in a world where we're already facing 'zoom fatigue'. Bringing the reality to the unreal is only possible when you have incorporated a striking event experience.
Image
Learn more about our immersive virtual events.
Speak with the experts on our team on how to start your new immersive digital event venue. 
Image