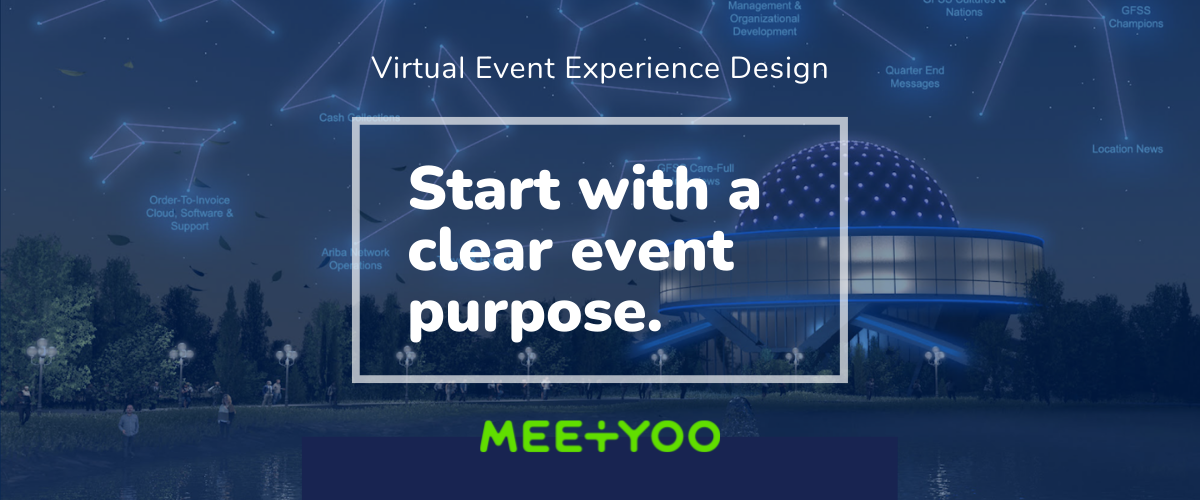 Event Professionals and Marketing Experts | 3 minutes
Create Higher Attendee Engagement with a Clear Purpose for Your Virtual Events
Attendee engagement is essential for successful virtual events. In-person events offer a great deal of social interaction, so virtual events need to deploy their interactive features to create a stimulating event experience.
High attendee engagement starts with careful event planning, and the most successful events have a clear purpose. Before innovative features and visual design, determine your event's "Why".  
Start with the desired outcome for your event, and reverse engineer your experience design and deliverables from there. To begin this process, here are a few key questions:
Why is your event happening?
Are you launching a new product? 
Holding an annual sales kickoff? 
Hosting an industry conference?
This will help focus your design, communication, and production needs.
Who will determine the success or failure of your event? 
By what measures?
This criteria will help guide the myriad of other decisions you need to prioritize the most critical aspects of your event experience.
A clear event purpose serves as a "North Star" for your event design options.
It is one of five strategic experience design considerations we've outlined in our Virtual Event Experience Design eBook. Download your free copy to boost attendee engagement for your virtual event.
Planning, hosting, and delivering successful virtual events is a team effort. Make your next event successful with our experienced event production team here at MEETYOO. 
Image
Create Higher Engagement for your Virtual Events
Download your free copy of our eBook to boost attendee engagement for your virtual event.
Image