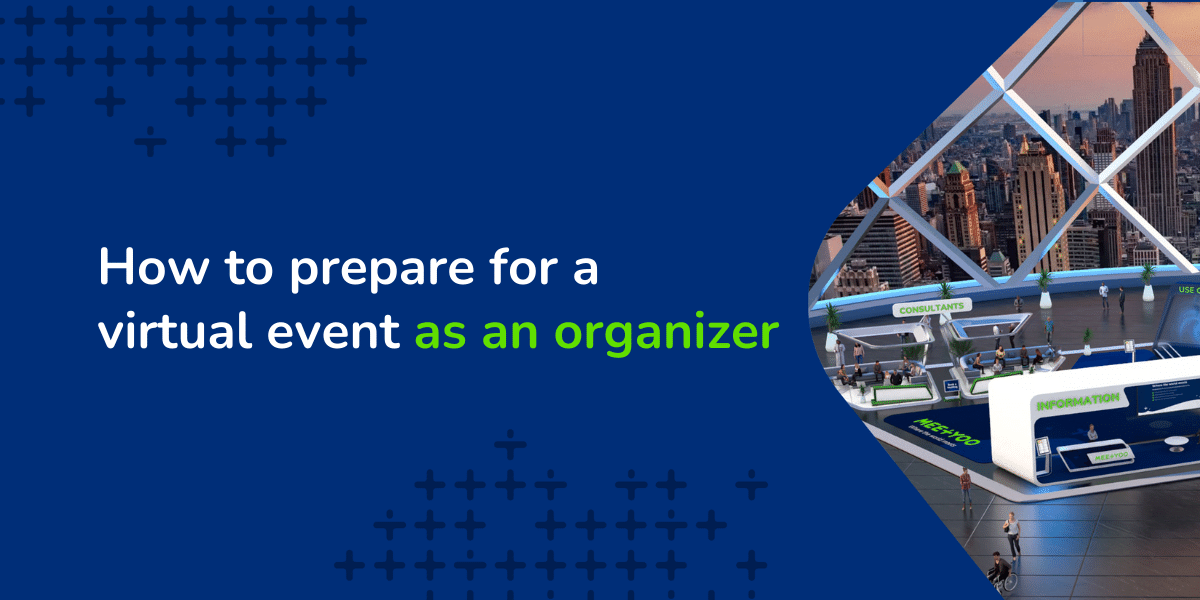 Event Organizers , Exhibitors and Event Owners | 7 minutes
The advantages of state-of-the-art virtual events 
Virtual events have become increasingly popular. Recent research indicates that 55% of virtual event organizers plan to invest more in virtual events next year. In part, virtual events are becoming more common due to the many advantages they present compared with physical events. They can offer significantly reduced costs, more effective networking, higher attendance figures, higher levels of sustainability, and a host of other benefits. They are far from the second-best option for event planners – and are even sometimes employed alongside in-person proceedings as part of a hybrid event.
Nevertheless, virtual events shouldn't be viewed as an easy alternative. Their success depends on using the right virtual event platform that can meet the needs of all stakeholders. Preparation for virtual events as an organizer or exhibitor should be thorough and targeted so it suits a specific audience. In this insight article, we've listed some best practices for virtual event planning and preparation, so you can avoid common mistakes and create the ultimate virtual event.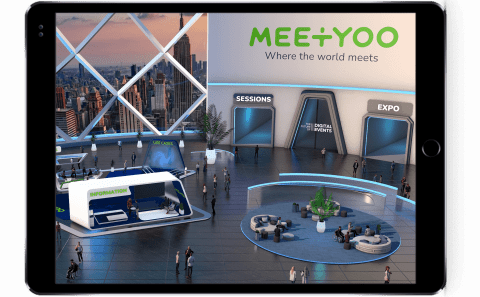 1. Before the virtual event
Preparation for your online events (as an organizer or exhibitor) starts long before your attendees start signing up. With the number of virtual events on the rise, competition is fierce to ensure your virtual event stands out from the crowd. According to marketers, 40% of events are expected to be virtual in 2022 – a 5% increase compared with 2020. With this growth set to continue, it's essential that organizers understand the differences between virtual and in-person events. Even if you have experience organizing a physical event, managing a virtual one can be quite different. 
Differences to physical events
Physical and virtual events differ in a number of ways, so it's vital that this is considered when you're conducting your virtual event planning and preparation. First of all, the type of content you'll need is different. An in-person event may have involved the handing out of physical leaflets, business cards, or branded products. Virtual events will instead utilize digital documents, including links, videos, or presentations. Regarding the latter, consider the presentation format, and the attention span of your attendees, as well as the audiovisual quality and production values you'll require.
In terms of marketing, a virtual event is also notably different. Virtual events benefit from global accessibility and availability, meaning the advertising around the event should reflect this. The larger reach among your target group should be supported through social media posts, digital newsletters, emails, and an attention-grabbing event page. Plus, make sure you promote your event well in advance. 
Another major difference concerns the ease and quality of data generation and data scoring. Contact forms, online sign-up, calendar links, and other digital protocols not only make it easier to generate leads but to evaluate them using analytics. Make sure you are aware of all the different data channels that will be available to you during a virtual event and how best to use them.
Provide your staff with adequate training and guidance regarding the main differences between virtual and in-person events. With a virtual career fair, for example, it's quite likely that they'll be engaging with several customers at the same time. Fortunately, many virtual event platforms are designed to support staff by saving chat protocols, helping with scheduling, and more.
What with all the pre-event buildup, don't forget to consider the difference that virtual events offer in terms of follow-up with attendees. Virtual events allow for the easier identification of specific target groups and the sharing of personalized content. Make sure these groups, and the content you'd like to serve them, are considered ahead of time.
How to prepare for virtual events
There are numerous areas where organizers or exhibitors should focus their attention before their virtual event takes place. We've listed some below:
Content selection: As with a physical event, make sure you have prepared all the necessary content you require. With virtual events, this may include documents, videos, and banners. The virtual venue itself needs to be created too, complete with corporate content like company logos. Think carefully about the best content types and formats for getting your message across. Virtual conferences are usually more condensed than in-person ones, so plan for three to four hours of content a day with plenty of breaks in between.
Speakers and keynote talks: Your speakers will need to be fully briefed on your event agenda and you'll need access to a moderator that is familiar with virtual events. Train your speakers on how to set up their webcams, and teach them how to use the presentation backend. A dry run of the event and a speaker kit to help individuals prepare for the big day are both good ideas. Some event platforms, like MEETYOO Pro, offer a managed service, which will help you with this complex but highly important process. 
Marketing strategy: Assess the best marketing channels for reaching your target audience. Are they more likely to be engaged by a social media post or an emailed registration form? There is no one-size-fits-all approach to successfully marketing your virtual event, but get your strategy in place early.
Lead generation: Send out contact forms early and use analytics and CRM tools to monitor participation rates, the types of questions being asked, and any other relevant metrics. Identify where leads might come from before your event begins and keep track of them.
Staff: Offer your staff training and briefings on topics like technical knowledge and networking – whatever is relevant to their role during the event. Check each individual's availability, whether they are better suited to being placed at the company booth or somewhere else, and (where relevant) if they need to create or upload their own avatar for the event.
Follow-ups: Prepare email sequences, promotions, special offers, and banners as part of your virtual events planning. If your follow-up process is finalized, it becomes much easier and faster to engage with interested attendees to your event, efficiently using event data to connect with leads.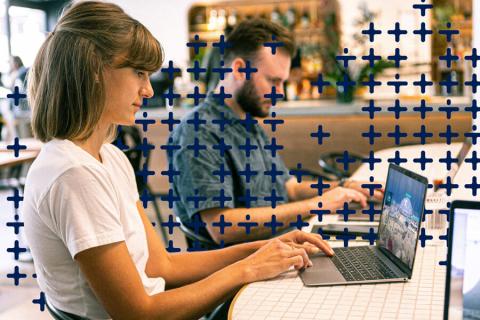 2. During the virtual event
Preparation for virtual events as an organizer or exhibitor must continue once the event is underway. This relates to the message you are putting out, how you market the event, the incentives you offer attendees, and your methods for gathering feedback. Here are a few tips to keep in mind while your virtual event is taking place:
How to attract attention and create an engaging online experience
Make sure your core message is clearly defined and placed front and center during your virtual event. The core message can even be embedded in the virtual design of the event venue as a form of visual storytelling. Make it clear that the event offers added value and communicate this to your audience.
Identify the key advantages of visiting your booth or event. Explain briefly and succinctly why taking part in your online event is worthwhile. Depending on your specific event, the main benefits may include knowledge sharing, being the first to learn about new products, special discount codes, access to experts, or networking opportunities.
Whatever, the reasoning behind your event, make sure you're explicit in your messaging. Leave individuals that are thinking of signing up in no uncertain terms as to what the advantages of attending are.
Promotion across external channels
Once you've defined your core message, it's time to make sure it is promoted appropriately – and not just to people who are already following your brand – but across external channels too. Communicate why attendance is worthwhile alongside the added value for visitors using consistent messaging. Share first impressions, sneak peeks from the event, key announcements, and more so anyone that isn't already signed up can see what they're missing.
Be sure that your event or booth promotion is shared across all the available external channels, whether that includes newsletters, social networks, downloadable content, or press releases. Include calls to action (CTAs) in all your promotional material, like, "There's still time to sign up. Register now!", and use bespoke visuals and hashtags to generate a buzz while the event is being held. 
Incentivize and engage participants
Don't subject your attendees to hour upon hour of sitting in front of a computer screen with their headphones in - make your virtual event a genuine experience. Use engagement tools, personalization, gamification, and incentives to take your virtual event to the next level.
Almost half (49%) of marketers agree that audience engagement is the biggest contributing factor to having a successful event. If you want strong engagement at your event, use interactive tools like AI-supported matchmaking, a live Q&A chat, expert sessions, and feedback buttons. Networking areas and push notifications can ensure that attendees don't just sign up for the event before accessing it in a disinterested manner.
Similarly, gamification is another increasingly important area that event organizers are exploring. In fact, 59% of event organizers already use gamification strategies to improve audience engagement. Gamification elements could include quizzes, raffles, in-session polling, scavenger hunts, or bingo, and exciting prizes like branded t-shirts, lunch vouchers, or free product codes can all help keep interaction at a high level.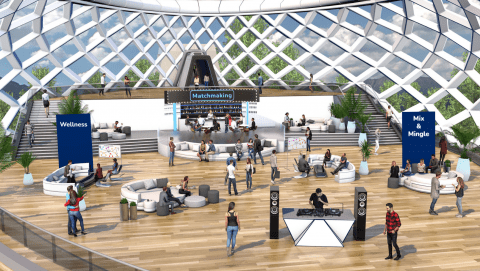 Prioritize personalization
It's easy to ignore a virtual event (even if you've signed up for it) if the messaging and overall experience is generic. Instead, try to incorporate personalization within your virtual event or booth to keep attendees interested. Offer them the chance of joining limited breakout discussions  or allow them to personalize their agenda. Personalization is one of the major benefits that virtual events hold over in-person ones, where exhibitors have to constantly scour lanyards just to find out who they are talking to.
With a virtual event, personalization can begin as soon as an individual consents to sharing data with the organizer. This could lead to personalized invitation emails and notifications, private video calls and chats, or in-platform broadcasts. The content being showcased at your virtual event needn't be given equal prominence for all your attendees. Some are more likely to be intrigued by certain talks, for example, while others may have interests that lie elsewhere. If you have insight into the person behind an attendee's name, make sure you put it to good use.
Another significant advantage that virtual events have over in-person gatherings is how easy gathering feedback becomes. Sending out surveys and follow-up emails to your attendees can even be automated so there's no needs to hurriedly write down contact details.
It's also possible to incentivize the feedback process with virtual events. Offering giveaways or raffles in exchange for attendee feedback is a great way of creating a mutually beneficial exercise where organizers can find out more regarding what things are going well with their event and attendees can gain some exciting prizes. Feedback can also be collected after every single keynote session within the event platform and feedback questionaries can be embedded in the design to make them more prominent. Planners should make this questionaries user friendly and not overly long.
With virtual events, it also becomes easier to analyze and evaluate your findings. Instead of simply collecting feedback, virtual event platforms can leverage advanced analytics, so you can break down your attendees' responses. How satisfied were your attendees? Are you appealing to one job sector in particular? Are there certain demographics that you are struggling to engage? You can answer all these questions and more with the feedback from your virtual event (as well as by analyzing user behavoir or clickpaths after the event has concluded).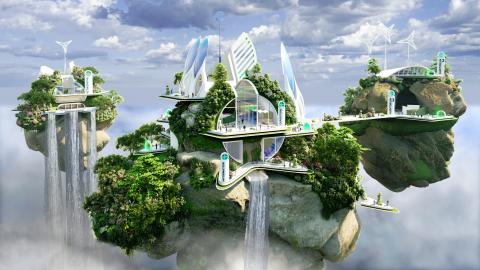 The design of your event should be a key consideration when undertaking virtual event planning and preparation. With a digital platform, you can customize your design in a way that simply isn't possible with in-person events. It's possible to select from a number of templates or create an entirely new branded look for your event – one that tells your event's story, makes use of videos, animated augmented reality, and other digital innovations.
With virtual events, organizations are able to weave every aspect of their corporate identity into the design of their event. MEETYOO even offers the use of experienced digital designers that can create sophisticated 3D models as part of lifelike digital locations that are then rendered in 2D.
What's more, the design of virtual events isn't just about looking good, it serves a concrete purpose too. The design can incorporate product presentations, pictures, videos, and online product catalogs so it contributes to the practical goal of telling your events story.
3. After the event
Once a virtual event has finished, it isn't time to sit back and relax. Organizers and exhibitors should have a clear post-event strategy to ensure they receive the most value. Here are a few areas to focus on when the event has concluded:
What and how to measure success
Analyze your content engagement. How many visitors are interacting with your content? Evaluate the number of views, clicks, and downloads each aspect of the event received. Did any particular content receive feedback? If so, what can be learned from it?
The number and quality of conversations
How many conversations or product demonstrations did you have during your event, and what was the quality of those conversations? Metrics that assess the length of each conversation, as well as the types of individuals that took part, can help organizers determine which ones were just pleasant talks and which ones might lead to future sales. Pushing this data to your CRM will allow you an easy way of managing the Leadscoring process.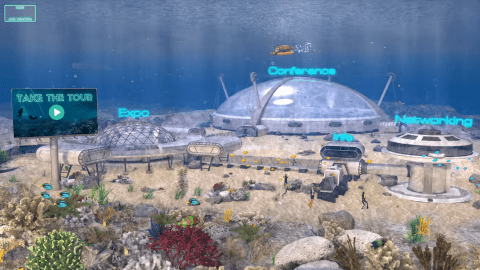 Evaluate the number of leads stemming from your virtual event, as well as their quality and funnel of generation. Where did those leads come from? Was it via the chat functionality, the event contact form, or somewhere else? And remember, depending on the terms and conditions accepted by the participants, any booth visitor is a lead who can be contacted by you.
Looking more long-term, which participants from your event became part of your wider business community and, eventually, prospects. How many visitors stayed engaged after your follow-up and turned into client or customer opportunities?
 
Conclusion: The importance of preparation
Preparation for virtual events, as an organizer or exhibitor, is a multistep process that involves planning before, during, and after the event. Think carefully about what your core message is, what you hope to achieve, and how you are going to measure and validate success. Once your event is finished, assess how successful it was. Was it engaging? Did it create many leads? Are follow-up conversations bringing about long-term connections?
If the preparation for an online event looks like a lot to take on, fear not. MEETYOO's virtual event solutions offer the functionality, full project management, and expertise to optimize the planning process – before, during, and after your event. We're the provider of choice for career fairs, product launches, internal communication, and more. Why not get in touch with us to see how MEETYOO can streamline the planning process and ensure you host a virtual event that meets all your needs, as well as those of your attendees.
Image
Learn more about our immersive virtual events.
Speak with the experts on our team on how to start your new immersive digital event venue. 
Image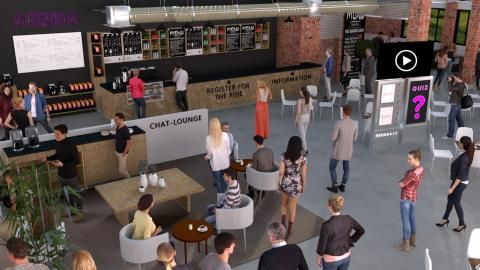 10 Pro-tips on how to host an innovative virtual event.
Image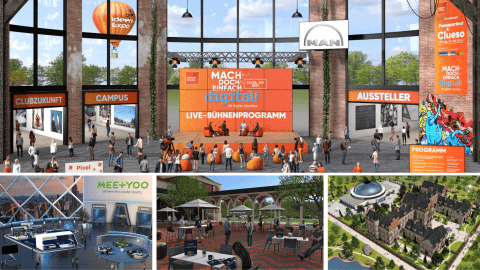 Your guide to know how and why you should customize your virtual event design to convey your event purpose in 2022.
Image