SAP annual kickoff was an opportunity to reconnect remote employees in a virtual environment that told an interactive story.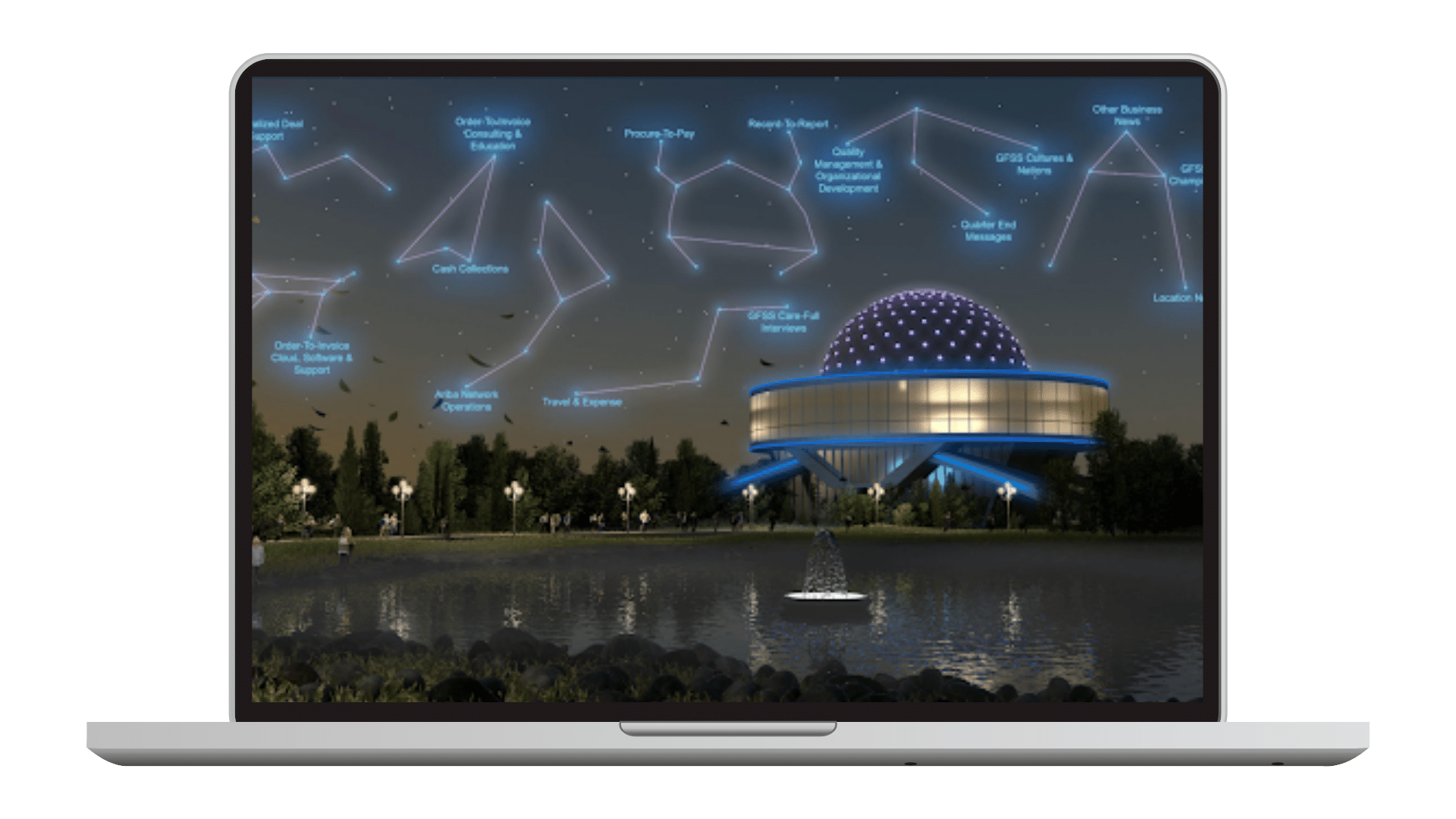 "MEETYOO helped us to realize our challenging vision, and managed to maintain an incredible level of customer service, professionalism, and superior performance."
— Katerina Jureckova, SAP GFSS Internal Marketing & Communications
What?
SAP wanted to do a virtual kickoff and to connect their colleagues worldwide. They needed to share management messaging, and offer networking opportunities.
How?
SAP developed a custom-design virtual venue that provide a relaxed, celebratory environment with customizable activities that felt fresh.
 
Success!
The Kick-Off effectively connected 1,600 employees from over 75 countries in an interactive and fun way. Cost-efficient and without the need to travel.
Image
Learn more about virtual employee events
We are happy to share more insight on the SAP case in a personal chat or shed light on your specific use case.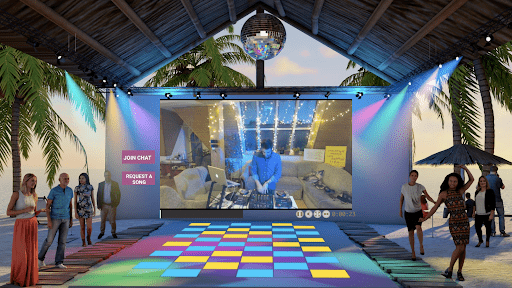 The Kick Off event was designed to follow the organizers' vision of a creative trek around the world. It was made available to over 1,600 employees from over 75 countries in the web browser with a single sign-on. The event venue was intuitively navigated by click and featured many interactive locations, like a live-DJ Show, an airport, and a mountain camp on Mt. Everest.
Attendees actively participated, engaged in the preparation activities, and networked with remote coworkers in a unique and interactive digital setting.
SAP's needs for their yearly kickoff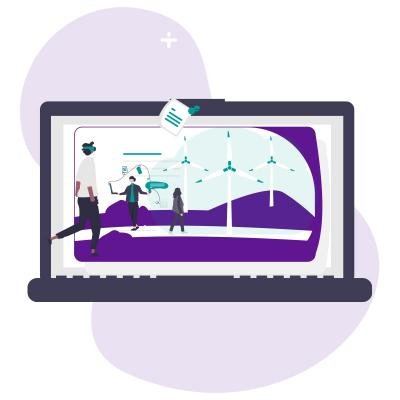 Amidst management messaging and various agendas, the GFSS team wanted the event to feel more like a party than a conference. Placing attendees on a beachside dance floor with a DJ, in an airport terminal, and at the peak of Mount Everest.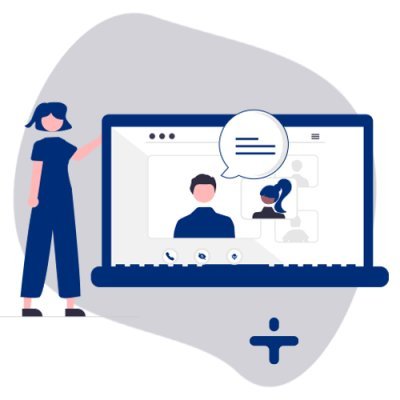 Live webcasts were popular with attendees and ran smoothly for back-end operators, informing the remote workforce about business strategy whilst giving the opportunity to interact through chat, polls, and real-time Q&A.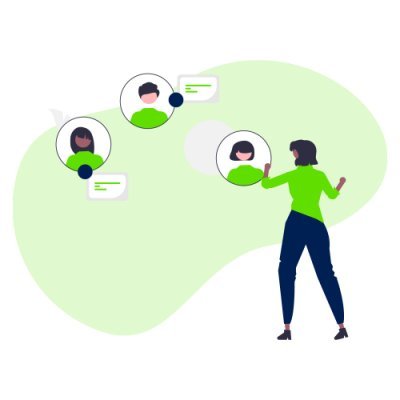 Being able to connect with one another was one of the biggest success for the kickoff event. Individual and Group chats offered employees the opportunity to connect, socialize, and catch up in a relaxed environment.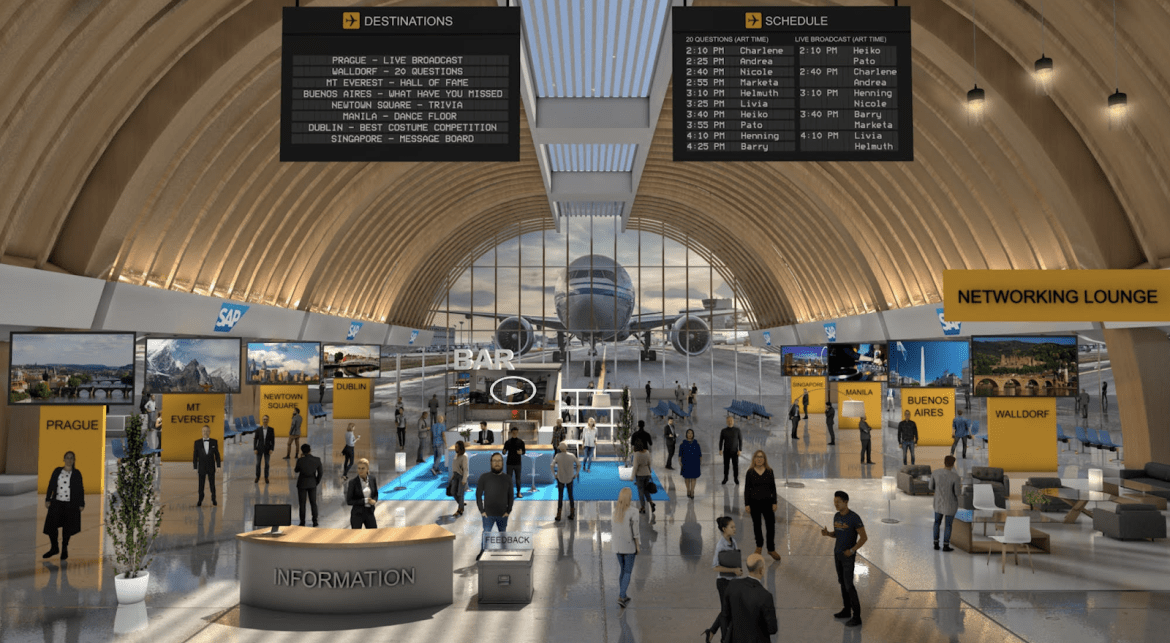 Mainhall and information desk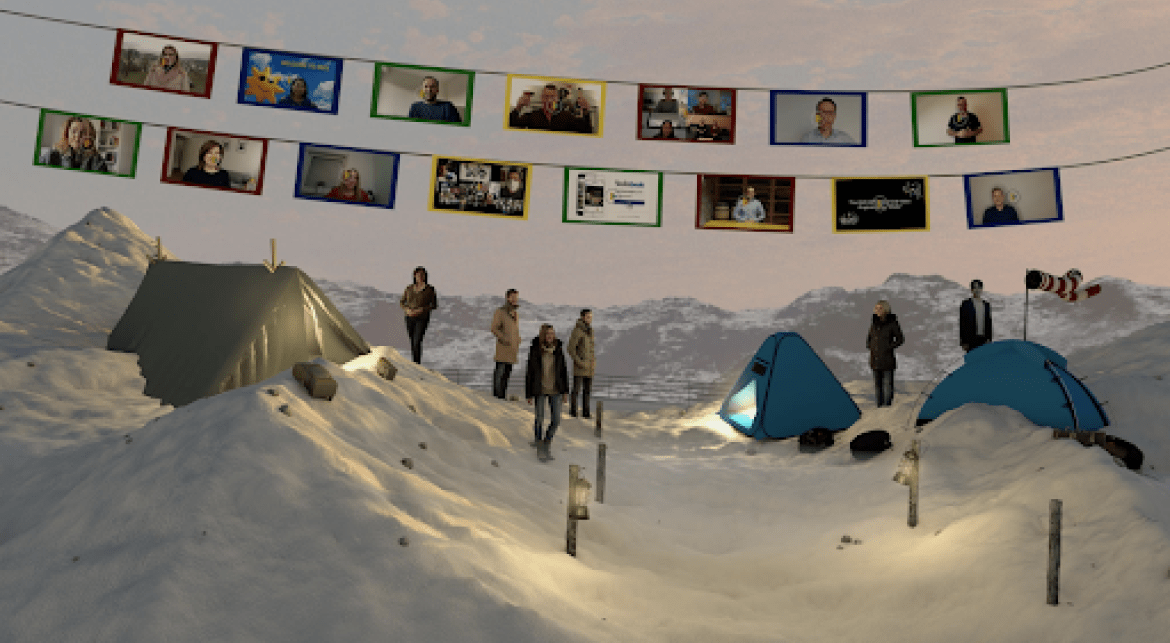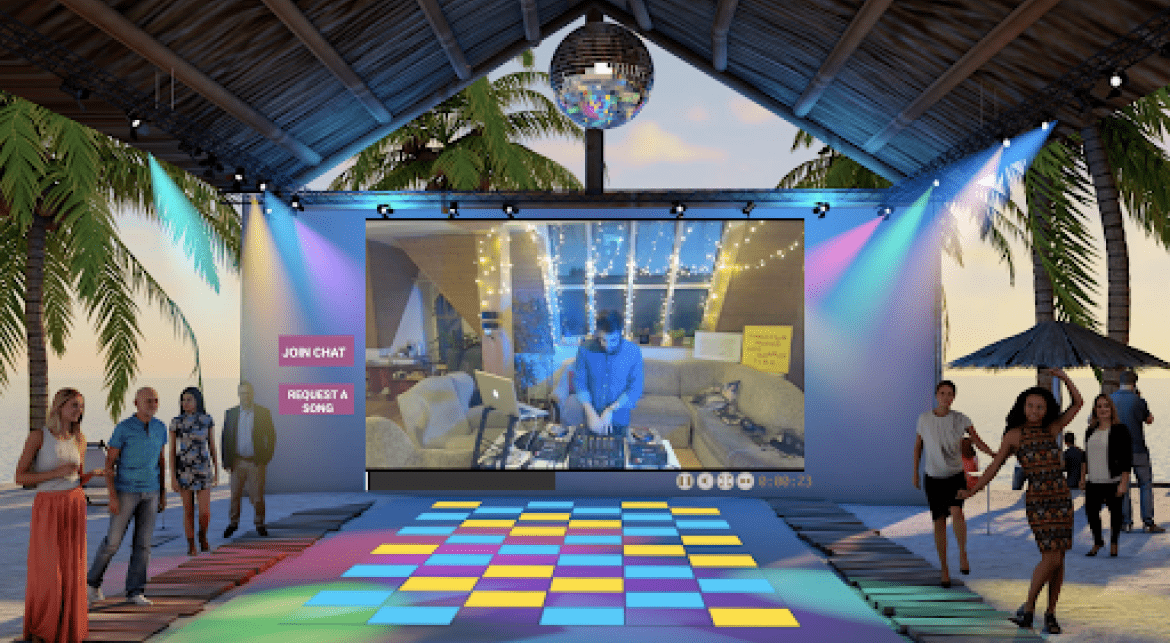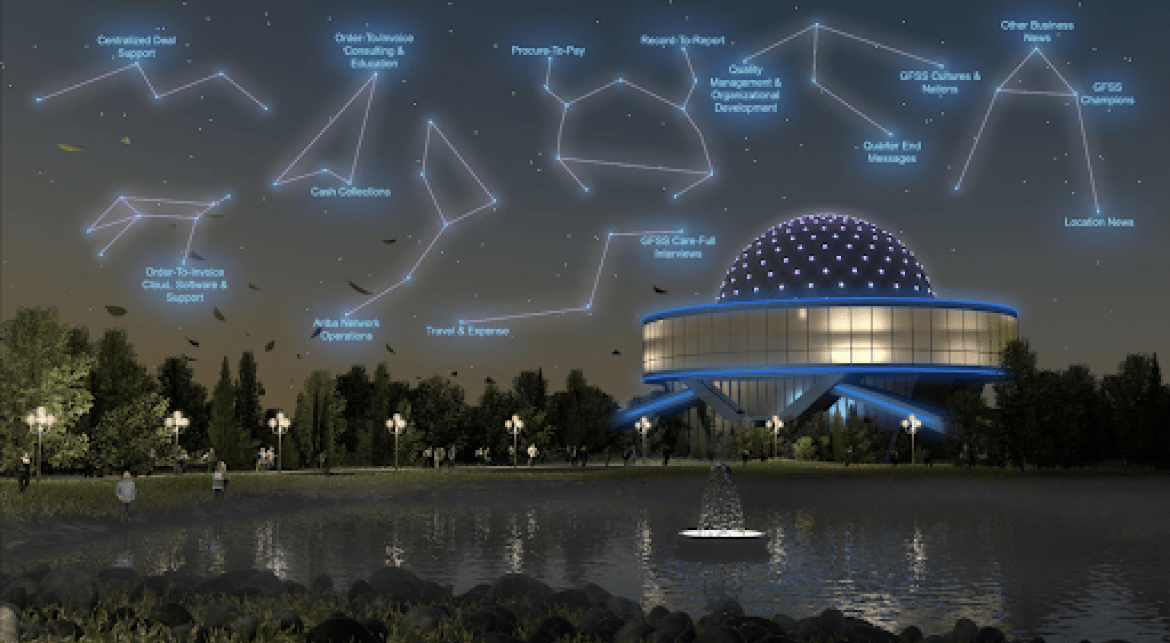 SAP department presentation
Image
Learn more about our virtual event solutions
United Kingdom & Europe
Phone: +44 20 386 888 83
CET | Mon - Fri from 8 am - 6 pm
North America
Phone: +1 646 741 3167
CST | Mon - Fri from 8 am - 6 pm