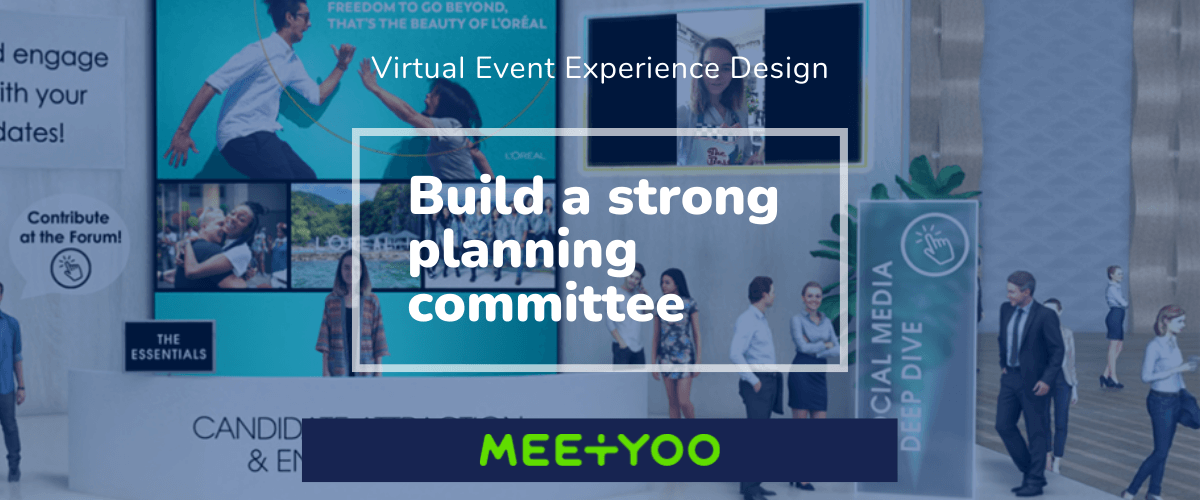 Event Professionals and Marketing Experts | 3 minutes
An Optimal Event Planning Team Ensures Your Virtual Event's Success
An event is only as good as the team that plans it. An optimal event planning team considers all factors that contribute to an event with high attendee engagement. They work well together and remain focused yet flexible.
Here are some of our tips for building a strong virtual or hybrid event planning team.
Make sure that the team consists of members that work well with others and are open to collaboration, as planning an event is a team effort.
Ensure that your team is knowledgeable, committed, and ready to work together. Team members need to be able to prioritize and make difficult decisions quickly, or you won't be able to define and design a winning virtual experience. 
Team members should base key decisions on the core purpose and key performance metrics of your event to avoid unnecessary distractions. 
Many ideas or features may not be right for your event. A strong team can focus on the core components that will drive the most value for attendees, creating the most impactful and memorable experience. Which, in turn, will deliver the best results for all your stakeholders.
A strong event planning team is just one of five strategic experience design considerations that we've outlined in our Virtual Event Experience Design eBook. Download your free copy to boost attendee engagement for your virtual event. 
Image
Create Higher Engagement for your Virtual Events
Download your free copy of our eBook to boost attendee engagement for your virtual event.
Image