Image
Discover "Walk & Talk", exclusively for MEETYOO Pro events.
Invite your audience to connect differently with spatial chat, a unique and refreshing networking feature.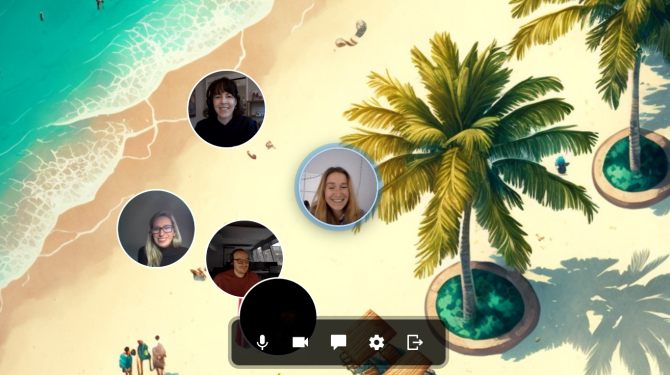 Enable Better Conversations by Proximity
Participants can enjoy 1:1 or small group conversations by bringing their bubbles together. Other conversations happening in the distance are muted, allowing for several simultaneous conversations in one room.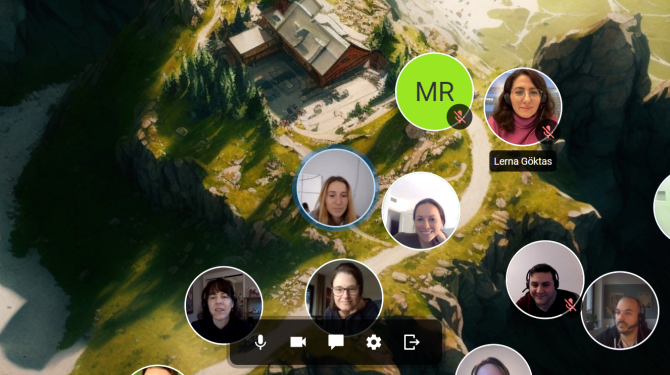 Have fun with backgrounds to add even more engagement to the conversations. Chat on the beach, in the mountains or wherever you want! Participants can customize their own experience with live video, a profile picture or the audio-only option.
Image
What is a Spatial Chat? 
 
Spatial chat simulates in-person networking events by raising and lowering the volume of conversations based on proximity. 
Attendees move through the space to engage with others in a more natural way, drifting from conversation to conversation. Multiple conversations happen at once, creating a buzz and energy that resembles a bustling networking reception.
Attendees are no longer fixed in a grid view, immediately freeing them to be more interactive and engaged. Spontaneous connections are made and virtual networking is suddenly new and exciting.
 
Image
Learn more about networking that works.
Our team will be happy to advise you on how to take full advantage of "Walk & Talk" in your MEETYOO Pro experience!
Advantages at a glance  
Unique and different: Attendees will immediately see an entirely new experience, making them excited to try something new
Increased engagement: By simulating the experience of in-person networking, spatial chat will encourage attendees to wander and connect, creating buzz and a sense of community.
Better conversation: Spatial chat makes it easy and fun for attendees to connect 1:1 or in small groups with others who have similar interests or are in similar industries.
Less awkward networking: Spatial chat allows participants to engage with others at their own pace, making the whole networking experience more comfortable and less overwhelming..
Greater flexibility: Walk & Talk allows up to 30 participants in a room to have several parallel conversations, ideal for an open Mix & Mingle event.
 
United Kingdom & Europe
Phone: +44 20 386 888 83
CET | Mon - Fri from 8 am - 6 pm
North America
Phone: +1 646 741 3167
CST | Mon - Fri from 8 am - 6 pm