​10 Pro-tips on how to host an innovative Virtual Event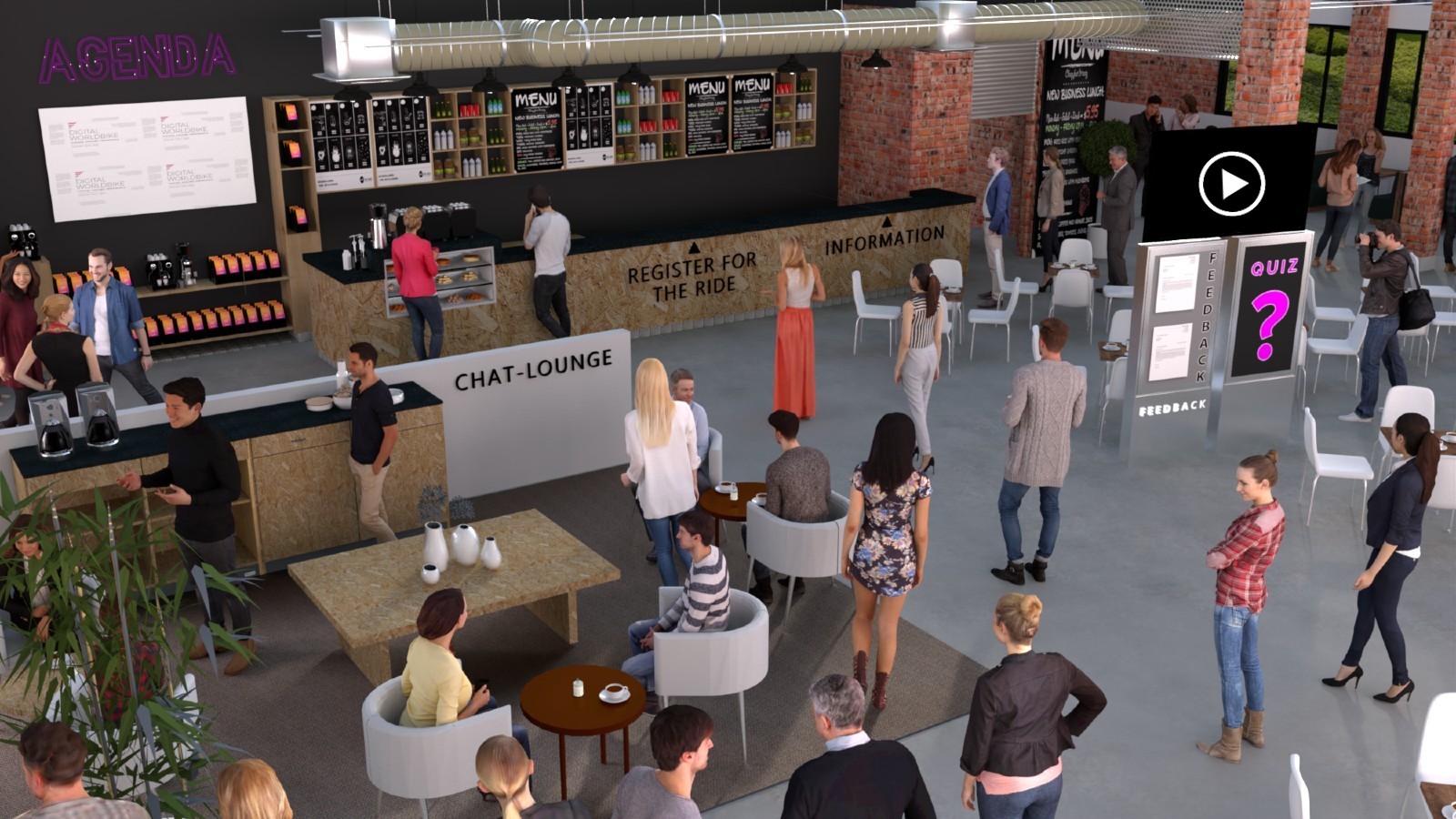 Creating a successful virtual event requires boundless creativity and intelligent interactions at every turn.
Innovative virtual events offer a new, exciting, and different experience to standard video calls or in-person conferences. With MEETYOO, you can elevate your digital events with peer-to-peer engagement, games, and networking options that boost interactivity and give the benefits and same "live" feeling of an in-person experience, without the expense. 
From design-first experiences in 3D virtual environments to gamification, there are plenty of tools at your disposal. That's why we've put together our top 10 pro-tips on how to host an engaging and innovative virtual event that's better for business, people, and the planet.
1. Start with a Clear Event Purpose
It can be tempting to pack your event with innovative virtual features and event design. But the key to a successful virtual event is understanding why you're creating it and what the purpose of the event is.
Are you launching a new product? Holding an annual meeting? Hosting a conference? Starting with a clear understanding of the purpose of your event will help you focus when designing your virtual space and including features that create meaningful interactions. Setting a clear goal is a great way to make sure your virtual event has a real life impact for your business. 
2. Make it Immersive for Extra Engagement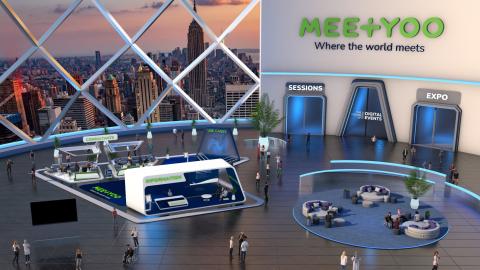 The beauty of virtual events lies in their ability to connect people across the globe in one central space without the fuss - or the carbon footprint - of flights. Innovative virtual events go beyond traditional video calls and give you the power to immerse your attendees in their very first event experience. 
Our highly customizable, template-based designs have a raft of features you can include in your virtual space to foster a feeling of true immersion and create a sense of presence that keeps your audience engaged in the action. 
Our virtual event platform takes sophisticated 3D models and creates lifelike and fantasy digital locations that are unique to your event. Go all out and include elements like integrated customer interface, sponsor logos, and banners to add extra promotional value.
3. Less is More
When planning an innovative virtual event, it's essential to always keep in mind that digital events are different to live in-person meetings. You need to be aware of the attention span of your audience. Keep the program of events clear and concise, with strict time limits on speaker presentations and enough time for breaks in between scheduled talks.
Be mindful not to make your event overcomplicated. You don't want your attendees to feel lost or overwhelmed by all the options. 
The key to great event user experience is making it as simple as possible for attendees to navigate. Remember, simplicity is a superpower and it often takes more vision to cut elements and features than add them.
It's also helpful to guide your audience by using pop-up messaging and agenda elements in the 3D event to be sure they don't miss out on the action.
4. Co-create the Schedule
One way to make your audience feel involved before your virtual event has even kicked off, is to collaborate and co-create the schedule with them. This is a particularly impactful tactic if you're hosting an event for a client. It will ensure you really deliver the experience they're looking for. 
Make your agenda more dynamic for a client event, by sending out a survey with the RSVP email asking all attendees on the types of topics they'd like to see discussed at the virtual event. You can then host expert panels on those same topics, confident that you're delivering interesting content. 
You can even use this survey as an opportunity to ask how long talks and breakout sessions should be, as well as helping with speaker selection.
 

5. Elevate Gamification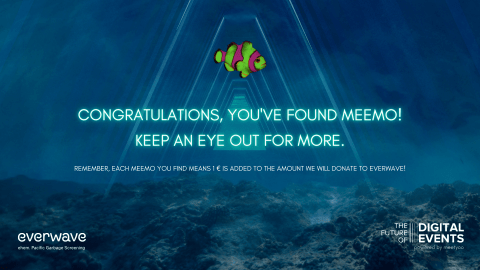 All work and no play is a sure way to tank your event. Adding interactive features and games to your virtual venue will increase the visitor volume to key areas of your digital event. We offer a variety of virtual gamification features to fit every occasion.  From quizzes and raffles, to votes, polls, and even integrated third-party gaming, there are countless ways to keep your audience entertained. 
In a recent underwater world-themed virtual event in our  event series "The Future of Digital Events" we organized a scavenger hunt by hiding different species of fish in all the virtual rooms of the event design - inspired by a popular Disney Pixar movie we called the hunt "finding MEEMO". 
The game both motivated participation and also raised awareness of ocean conservation in line with the theme of the event with pop-up messages about the state of ocean pollution and its solutions. A point was awarded for every discovery of a hidden fish and logged on a scoreboard of all attendees. The winners each received a copy of the keynote speaker and Event Expert Rudd Janssen's book,  'Design to change - Elevating your abilities to look & act beyond the now'. This elevated the gamification and added fun and educational elements to the experience. 
6. Send Hyper Personalized Invitations to the Workshop and Roundtable Registrants
With your schedule in place, it's time to grab your audiences' attention with the invitations. MEETYOO makes it easy to maximize workshop and roundtable attendance with super personalized invites that speak directly to each individual. 
With participant management you can control your visitors' journey from pre to post-event with detailed registration pages, automated mail and event reminders, so your attendees don't miss the workshops and roundtables that are most relevant to them. 
By connecting MEETYOO to your CRM you can tailor invitations to match specific interests and sectors as well as generate detailed reporting and follow-ups after workshops. 
 

7. Maximize Networking Opportunities

Successful and innovative virtual events spark connections that can lead to great business partnerships. Give your audience as many opportunities to meet and mingle as possible. This can be done with features like AI matchmaking, themed video chat breakout rooms, and direct individual connections.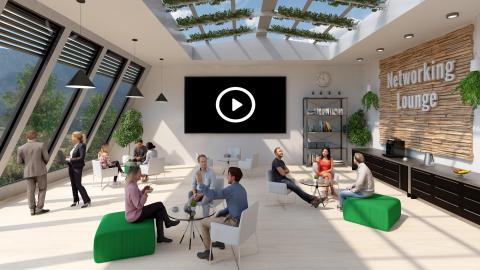 Our MEETYOO Pro platform makes it easy to have discussions and build connections between online visitors. Our digital event matchmaking feature is what truly creates an individual experience and a great base for lasting connections with like-minded people. 
Our search function even allows people to look up other visitors and see their profile details, such as their company, their location, and their job title.
8. Use AI Matchmaking for Topic-Based Chats
Take networking to the next level with our matchmaking AI feature that identifies networking opportunities based on topics and interests that your attendees share. Virtual visitors will be directed to specific exhibitors and content that matches their fields of interests. 
Topic-based discussions can even take place before, during and after talks with our text and video silent networking features. The best way to provide this experience is in the virtual meeting spaces that recreate in-person mingling at events. It gives your attendees a natural way to mix and also means your attendees don't have to wait until scheduled talks are finished to make those important connections.  
9. Integrate Audience Opinion Through Q&A and Live-Surveys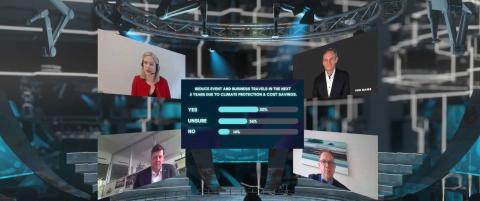 Having engaging elements is important for digital events. You can create a two-way dialogue between speakers and attendees with features like Q&A sessions and live-surveys.
By bringing audience opinion into live virtual events you can capture real-time feedback and also create a dynamic sense of engagement in your audience. Embedding audience polls and surveys into talks is an innovative way to shake up the stale seminar format of traditional talks and open up discussion in a non-invasive way. 
At the end of every session, you can send virtual visitors with an interest in speaking a private link to join the speaker on a virtual stage for an impromptu post-talk round table, transforming the audience and speaker format into an immersive, interactive experience.
10. Make Content Slick with Remote Studio
Moderate talks at your virtual event with seamless transitions and smooth edits to bring a slick level of presentation to your content. It's like having a news studio, but streaming through a webcast directly to attendees. 
Ideal for expert panel discussions, fireside chats, town hall sessions, and more. With our Remote Studio feature, you can add captivating transitions, animation, subtitles, lower third captions, and switch smoothly between full-screen video that spotlights a speaker, to featuring a speaker next to content like graphs, slides, or presentations. 
With Remote Studio, you can easily organize company presentations and curate panels with leadership teams from around the globe. You can have up to eight speakers in a multi-panel session all join remotely, without having to book out days to travel to and from an event.
Bonus!
Our personal #1: Put Sustainability at the Heart of your Event Planning
We care about sustainability and we know you do too. That's one of the core benefits of hosting a virtual event. By putting sustainability at the top of your event agenda, you can go one step further than cutting the carbon emissions from fuel-heavy transport to and from a venue.  
Consider partnering with an environmental NGO to plant trees or carbon offset the digital carbon footprint of your event. Make this a pillar of your event communication strategy and include it in your agenda as a way to encourage and embed sustainability practices in your industry and position yourself as a sustainability leader. 
There are endless ways to enhance your online event and make it memorable for speakers and attendees. We hope these pro-tips have given you a rough guide to hosting innovative virtual events and letting your creativity run wild. With all the tools at your disposal, virtual events can be as imaginative and individual as you are. 
Image
Learn more about innovative virtual events.
Speak with the experts on our team on how to start your new digital event. 
Image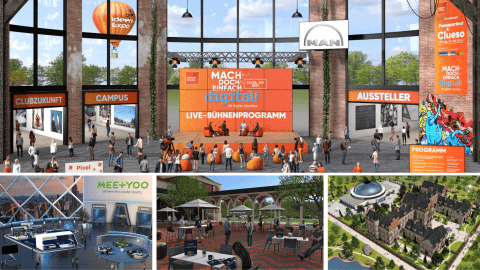 Your guide to know how and why you should customize your virtual event design to convey your event purpose in 2022.
Image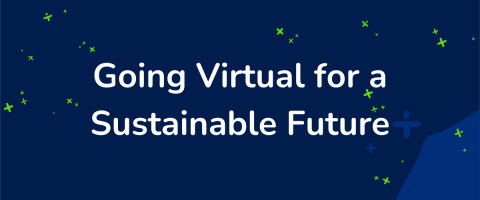 5 Tips on how to go virtual for a sustainable future.
Image