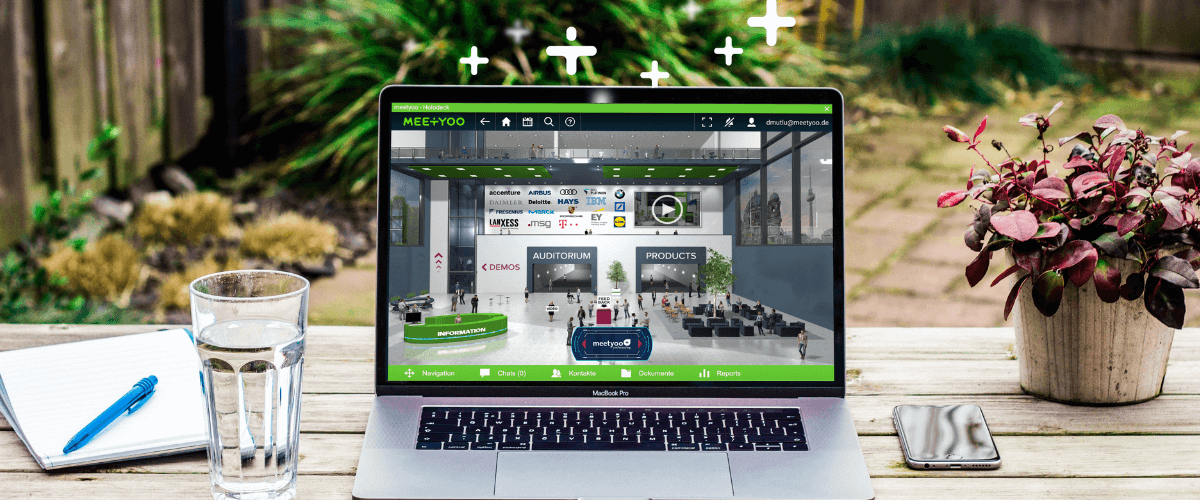 Event Organizers & Marketing Professionals | 7 Minutes
Many companies and organizations are staying virtual for their upcoming events in 2022. Virtual meet-ups are accessible, money-saving, and more sustainable than in-person events. But it can be tricky to measure their success without knowing what analytics to look for. That's why we've put together this strategic guide to measuring - and increasing - your return on events when going virtual. 
Measuring ROI for Events 
Like all business decisions, before hosting a virtual event - specific goals and key performance indicators (KPIs) should be set as part of the planning process. What to look for and how to assess the criteria of these KPIs can be a little different than the standard return on investment method.
Although product sales and financial metrics are the most straightforward indicators of return on investment (ROI), with virtual events, there are a few more steps to get your return on event (ROE) figure.
First, you need to work out the total cost of hosting your event - from the fee for the virtual platform hosting, to the staff time used to plan and create the content, and the marketing budget.

Next, you can use a number of tools, analytics, and metrics to measure the impact of your event - both qualitatively and quantitatively. The income generated as a direct result of your event is a solid quantitative indicator. Improved customer experience and brand awareness are qualitative measurements that are difficult to define by a single metric, but no less valuable than direct revenue in the long-term. 

The final step is measuring the total cost of your event against the goals and results you set as part of your event planning.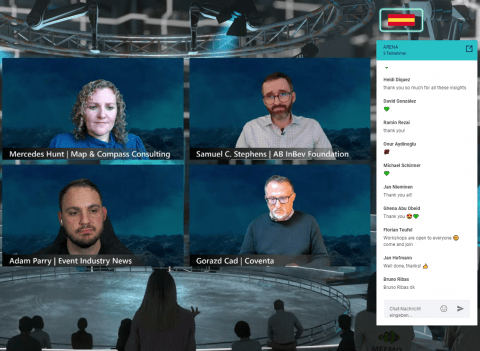 Let's look at an example. If the goal of your virtual event is generating early bird sign ups for a product launch, you can use the total number of leads you captured to measure your ROE. If the total cost of your virtual event was $3,000 and you captured 100 leads, based on market intelligence, 30% of these leads purchase the product. Effectively these 30 new paying customers each cost $100. If each of these customers spends $100 or more, you've made a net profit and a positive ROE. 
The great thing about ROE in virtual events is the high level of market intelligence that can be gathered using analytics and metrics not available during physical events. There are many ways to track user engagement that make the ROE extend far beyond the initial lead generation and product sales. This can be helpful to generate not only direct in-event sales, but future leads too.
Event Planning for Successful ROE
One of the most important things to do to make sure you hit your ROE target, is to set goals for your event.
Starting with two questions: what is the purpose of your virtual event? And what is the desired outcome? The following are all common goals of virtual events:
Reaching new customers - lead generation is commonly the most targeted goal for virtual events.
Campaign or brand awareness - hosting an event to boost awareness of your company or a specific campaign, product or CSR-related mission is a great way to tap into new networks.
Sales - tapping into direct sales in a virtual event, or generating leads for an upcoming product launch.
Revenue generation - the most easily calculable ROE metric, virtual events can generate revenue through ticket sales, sponsorship and direct sales.
Understanding your event goal is key to assessing your overall ROE.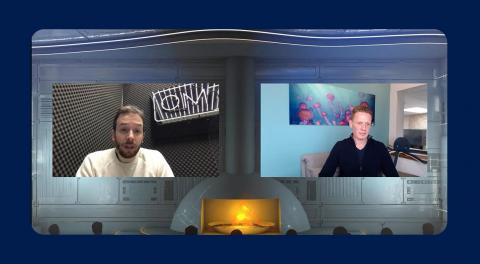 With a clearly defined goal, you can now plan to get prospects from your virtual event in a similar way to physical events. Virtual event platforms utilize digital features that make it easy and efficient to capture leads. 
Engage more prospects by hosting topic-specific workshops or breakout sessions that speak directly to a certain section of your attendees. If your virtual event is marketing a new product, why not host events on problems that your product solves to get more attendee sign-ups? Including VIP areas for pre-invite and special guests for workshops can add prestige and encourage top-tier attendees to participate. 
Using a virtual trade show booth with personal video avatars of your sales representatives builds trust with customers and adds visibility and personality to your brand. Digital booths include a variety of interactive features that make it easy to engage with visitors and create opportunities for private chats or follow-up meetings. Interactive designs and integrated multimedia libraries also make them an ideal way to showcase product information. Product lists display images, descriptions, and prices which can be displayed in a tile design. It's also possible to add individual CTA buttons to redirect visitors to linked documents or to online shop entries. You can even integrate your CRM software directly into event features to instantly capture and upload lead data for follow-ups
Lead Generation to Maximize ROE for Virtual Events 
By hosting a virtual event, you're instantly boosting the number of potential leads you can attract as opposed to in-person events. There are no restrictions on attendees or venue capacity limit or geographical restrictions. Thousands of visitors can log-in from Colombia to China, Germany or the Bahamas with just one click. This is great if you have a very niche and specialized target group that is scattered around the globe.
But to maximize and really understand your lead outcome you need to leverage the in-depth data and reporting available at your event. 
Virtual events generate detailed standard and individual reports of user behavior from all of your visitors. Unique visitor profiles are collected by reporting tools that display general information like a users' location, time spent online and repeated logins. However, the true lead generation potential can be found when you zoom in further on data which records the length of time users spend at specific booths, watching videos, watching auditorium streams, interacting with content, downloading materials, and the number of chat exchanges.
Virtual events record granular levels of detail with analytics that can inform your future campaigns and customer interactions.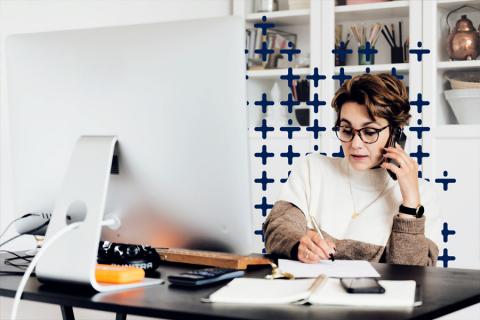 What's more, post and pre-event content and interaction can make a big difference to your overall lead capture and ROE. You can record and reuse workshops and keynote speeches for email marketing and social media campaigns to keep leads warm as part of your event follow up.  
With potential simultaneous workshops happening at your event, it benefits your attendees to make content available to them post-event with a polite 'In case you missed it' email follow-up that not only gives them a second chance to watch, but extends the lifetime value of your event indefinitely.
A big boost to the bottom line and ROE is the comparative savings made by going virtual in the first place. Digital events are more cost-effective than traditional in-person events and on average, you can expect to save around 25% simply by hosting online. 
Sponsorship and Advertorial for Additional Revenue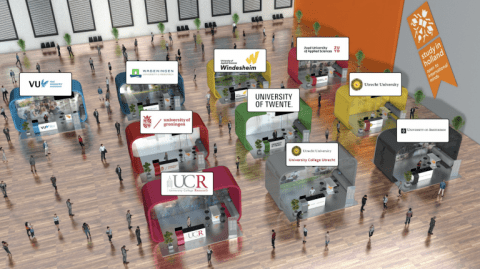 One way to unlock an additional revenue stream is by offering sponsorship options for both the live event and all event communications, like in social media posts and email marketing. This gives exhibitors more value, promotional opportunities and monetizes different aspects of the event environment, virtual event sponsorship offers various opportunities to present partners and sponsors, help them increase their brand awareness and exposure, and generate new potential contacts for leads and sales. 
Virtual events use a variety of features to highlight sponsors across your event venue, and can incorporate tiered options to give greater visibility to premium sponsors. For example, a top tier, premium sponsor could secure the most visible banner in the most popular space, and a package of social media and email promotions in the pre-event marketing. Also, he could get video advertising during the keynotes, or access to all visitors that have opted in to receive marketing information.
Similarly, you can opt to feature advertorials in the audiovisual production of your event sessions. This has the combined benefit of providing engaging, high-production value content to your visitors during sessions, and creating another opportunity for additional revenue through paid promotion. 
Virtual events have the opportunity to be available 24/7 which creates additional value to sponsorship slots. Being able to utilize an intuitive and engaging virtual platform to showcase your solutions to the world, at all times through their desktops or mobile devices increases your visitor rate and sponsorship pricing. 
The most important takeaway from the ROE exercise is that there are countless opportunities to capitalize on before, during and after your event. By keeping your initial event purpose and goal as the priority, you can increase overall lead generation and pull in more revenue for your business.
Image
Learn more about sustainable virtual events.
Speak with the experts on our team on how to start your new digital event. 
Image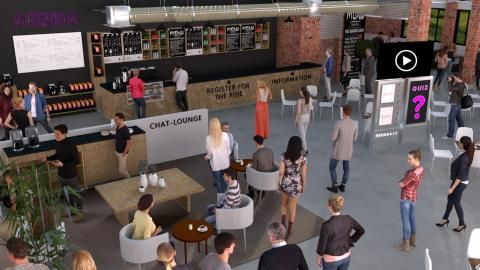 10 Pro-tips on how to host an innovative virtual event.
Image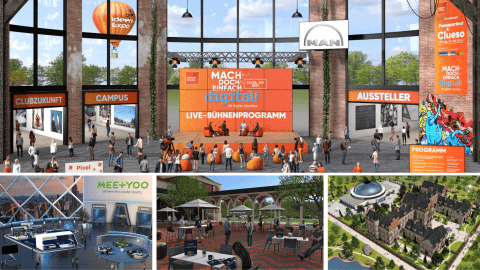 Your guide to know how and why you should customize your virtual event design to convey your event purpose in 2022.
Image