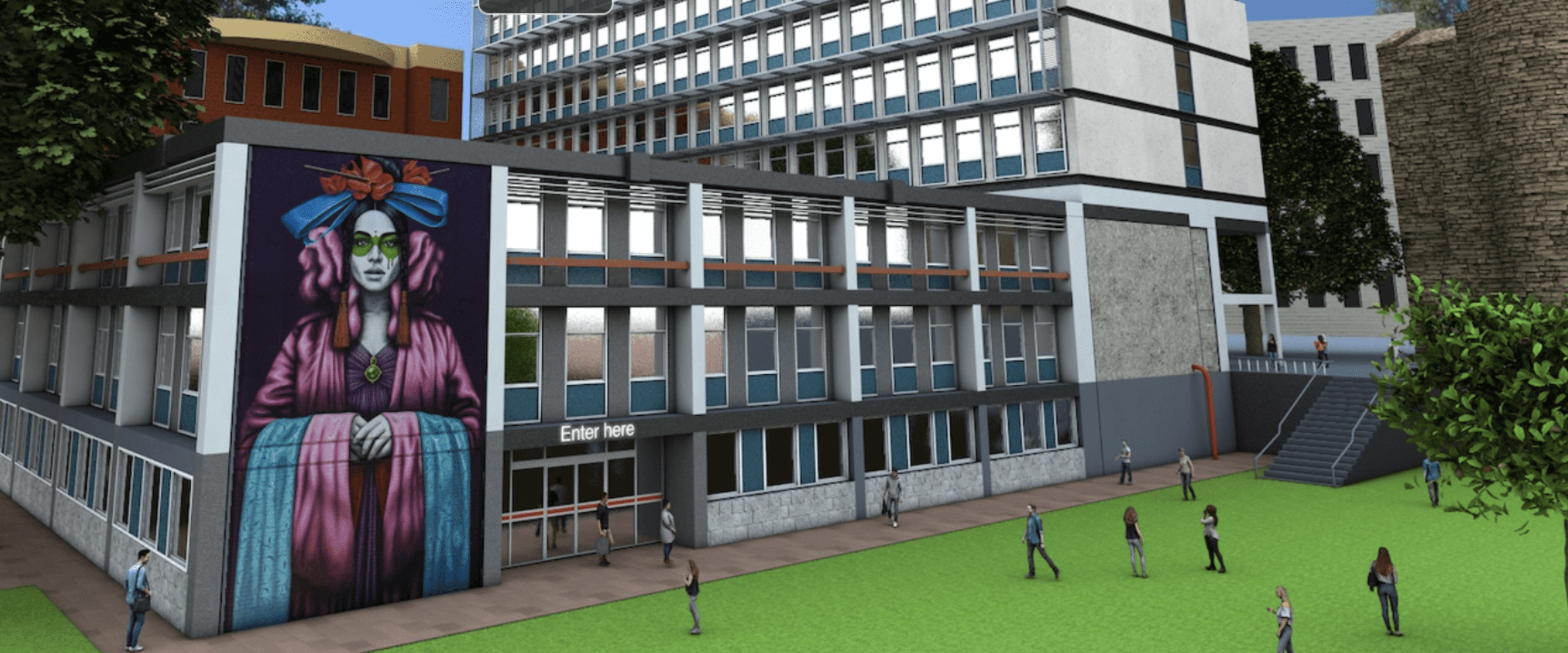 HR and Recruiting Experts | 6 minutes
Global recruitment made easy with virtual career fairs
Today, digital tools play an increasingly important role across all aspects of an individual's career journey. In terms of recruitment, many employers and job seekers are leveraging virtual career fairs due to the benefits of efficiency and scale they offer. If you're thinking of attending a virtual career fair as a recruiter, we've prepared the below guide to ensure it puts you in touch with the best talent.
Preparing for your virtual hiring event 
Whether you're hosting your own virtual hiring event or taking part as one of a number of attendees, there are some important considerations to bear in mind before the virtual career fair takes place. Recruitment is a dialogue - and just as you wouldn't look favorably on a candidate that was badly prepared, it's essential that employers also present the best version of themselves during their virtual career fair. Here's how: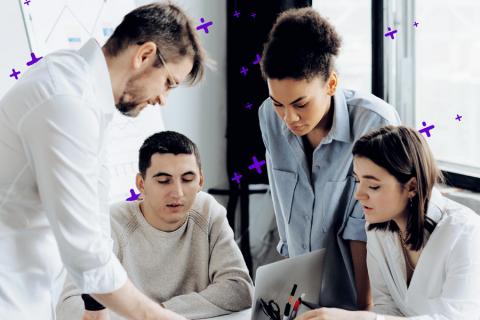 1. Formulate a strategy
Before you start thinking about the name of your virtual career fair, what it will look like, or how you will use it to target prospective employees, you need a clearly defined strategy. What do you want to achieve with the virtual hiring event? When will the fair be hosted (make sure you leave enough time for planning)? And how many companies will be attending?
2. Plan your booth setup
Just because there is no physical space to inhabit, doesn't mean you should spend less time on the look of your booth at your virtual career fair. Your virtual booth provides the ideal opportunity for brands to not only present important details for job seekers but also display their personality and creativity.
 
When it comes to details like open positions, job benefits, company news, or employee requirements, clarity is key. But as for your booth's appearance, feel free to come up with a design that is engaging and attractive for attendees. With a full range of customization options, you can even use the booth or virtual hiring event to reflect your industry, field and daily tasks. For example, if you are hiring engineers, why not host a virtual career fair in a virtualized ship and have different interaction points in the machine room, tower, or even "zooming in" on the engine?
3. Market your fair
Unless prospective workers know about your virtual hiring event, it won't have much impact. An omnichannel marketing strategy that uses various communication methods, including email, social media, PR, and online adverts can help provide your virtual career fair with the most significant reach. Make sure you use consistent messaging, however, even when your marketing is spread across different channels. And, once an individual has registered, be sure to send them gentle reminders so they don't forget to attend.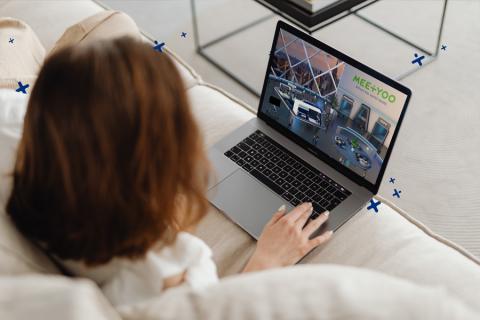 4. Choose your event platform
If you're not sure where to start when creating your virtual career fair, the good news is help is available. A virtual event platform can provide support with all aspects of your virtual hiring event, supplying powerful digital features like premium webcast streams, participant management, mobile optimization, and more. Some event platforms, like MEETYOO Pro, offer a fully managed service combined with a range of customization options, so you needn't worry about transforming your virtual career fair vision into reality.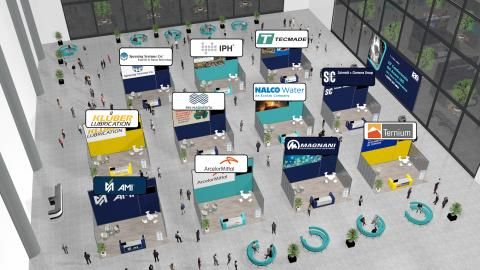 5. Launch it!
Once all the planning is complete and you're happy with your event numbers, it's time to formally launch your virtual career fair. Make sure your hiring event is staffed appropriately, so job candidates can find recruiters and HR staff easily. It's also a good idea to staff your fair with existing employees for when candidates have questions. Make sure other relevant resources are clearly visible too and that your virtual career fair encourages interactivity to keep your attendees engaged.
6. Don't forget the follow-up
Once you've held your virtual career fair and talked with the many inspiring job candidates that were in attendance, the recruiter's job is not yet complete. This time is pivotal for following up with attendees, utilizing the analytics available with your events platform to derive vital insights, and sending personalized messages that will turn interest into applications.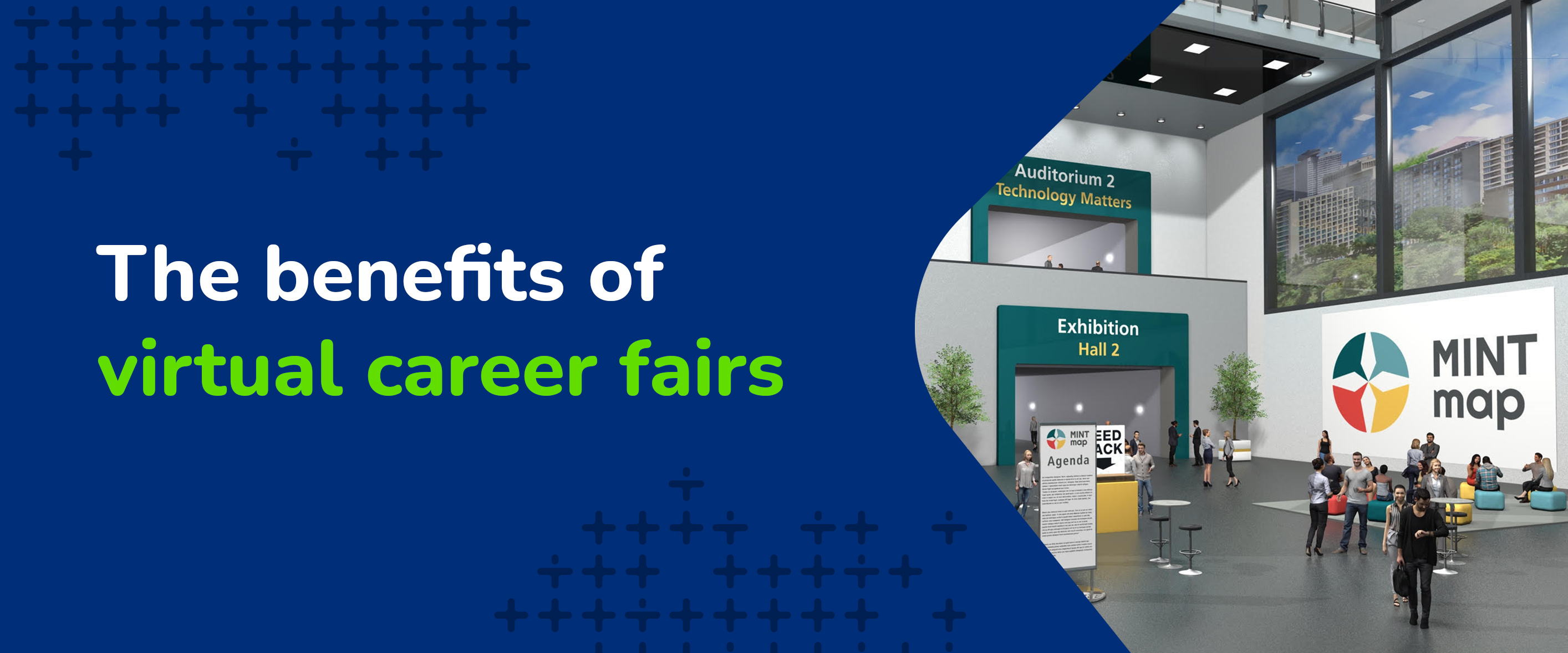 The benefits of virtual career fairs
Although in-person career fairs have traditionally been used by businesses to recruit the best and brightest candidates in their particular sector, the last two years have really opened up the market for virtual hiring events. The many advantages of a virtual career fair are becoming increasingly apparent to organizations based all over the world. We've listed a few below:
1. Extend reach and scale
For any physical event, attendees must spend time and money traveling, which may not be practical for some job candidates. For organizers, all venues also have a limited capacity, restricting the number of job seekers you can target.
Conversely, with virtual careers fairs, recruiters have no geographical or capacity limits to adhere to so they can attract the best prospective employees - not just those that have the resources to attend in-person. The flexibility and virtualization on offer let you target a more international and diverse cohort of prospective employees. What's more, virtual hiring events are also a more effective way of reaching so-called "passive" candidates - those that may not feel comfortable attending a physical event. With virtual career fairs, it is possible for candidates to apply anonymously, which will be greatly appreciated by some individuals. 
2. Demonstrate innovation
Many job candidates prefer to work for a company that is flexible, agile, and has a digital-first mindset. In fact, 54% of hiring professionals believe flexibility encourages retention while 51% agree that it is important for attracting candidates. If a company runs its own virtual career fair, it shows job seekers that it isn't satisfied with the status quo.
A virtual job fair provides companies with the opportunity to flaunt their tech-savvy skills. They won't just be claiming to embrace innovative workplace developments, they'll prove it during the recruitment process itself.
Create a virtual space and use it all year round, across 365 days, accessed with just one click. If you want to attract the best talent, you can also create a digital replica of your headquarters or campus in the digital world, to make it stand out. 
3. Data access
Of course, with a physical career fair, it is possible to collect information from your attendees - but the process can be slow, prone to mistakes, and laborious. With a virtual career fair, attendees can enter all their relevant information during the registration stage, providing organizers with a wealth of data to support their recruitment drive.
What's more, the data you collect from your virtual hiring event can be quickly collated and analyzed using digital tools. You can source targeted data, create personalized reports based on your needs, and access quantifiable results whether it's around job fulfillment, callbacks, or ROI. Plus, the highest levels of data security can be guaranteed to safeguard attendee privacy.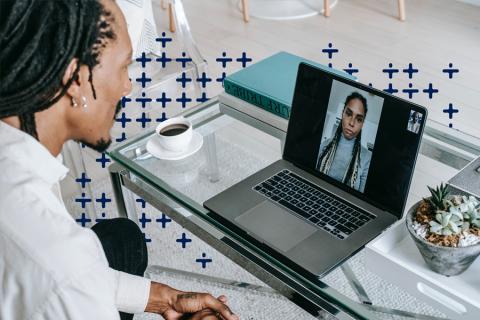 With MEETYOO, your virtual career fair can streamline your employee recruitment, providing you with:
1:1 video interviews right on the spot.
Virtual speed dating meetings.
An integrated recruitment process. 
API integration for recruitment software.
MEETYOO Pro can optimize your recruitment process with our fully-managed virtual event solution. The competition for top talent is tough and getting tougher. Why not see how MEETYOO can give you the upper hand by supporting your virtual hiring event?
MEETYOO also organizes the STEMfair. The virtual career fair where companies and candidates from the STEM sector meet. Become an exhibitor for the STEMfair or register for free to explore top job offers in tech, IT and more, flexibly and digitally.
Image
Learn more about virtual career fairs.
Speak with the experts on our team on how to start your new digital event. 
Image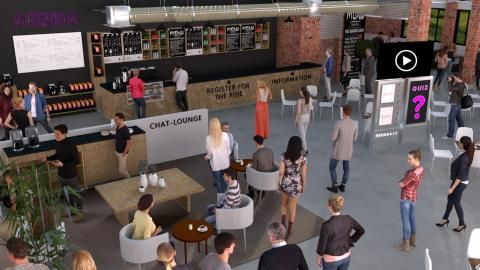 10 Pro-tips on how to host an innovative virtual event.
Image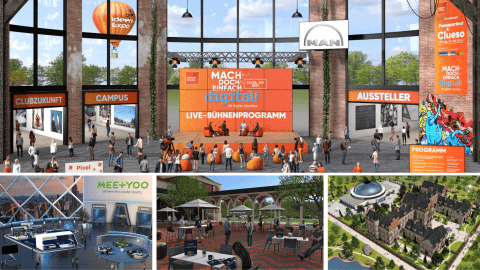 Your guide to know how and why you should customize your virtual event design to convey your event purpose in 2022.
Image