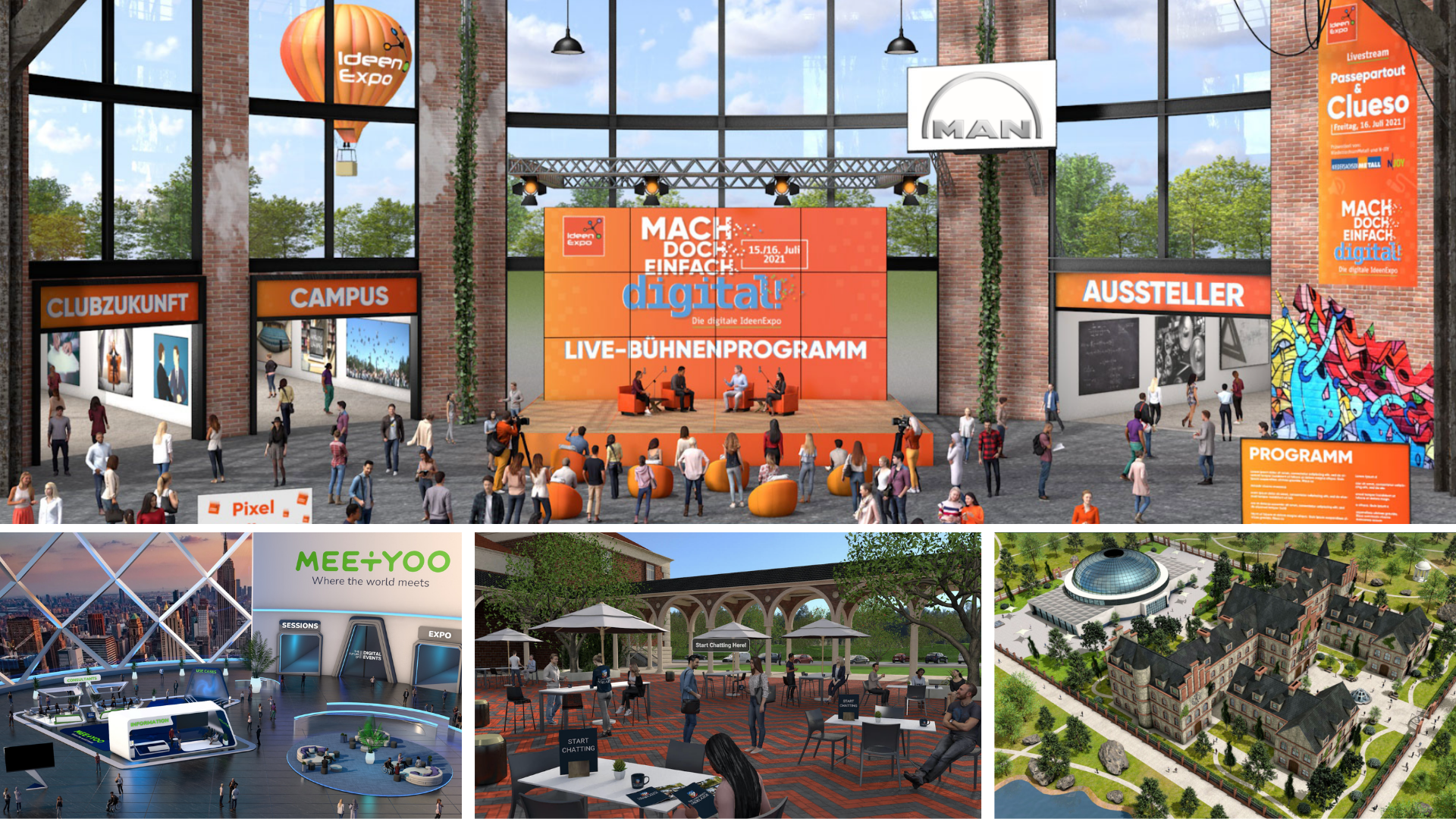 Event Organizers & Marketing Professionals | 5 Minutes
Your guide to know how and why you should customize your virtual event design to convey your event purpose in 2023.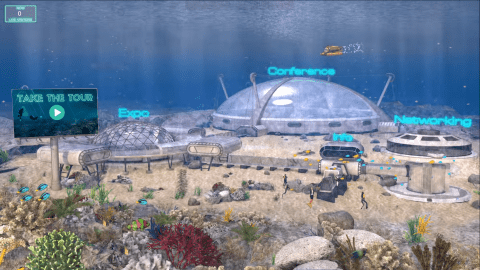 There are plenty of options to choose from when deciding how to design a virtual event. From fully immersive gatherings, to 'landing page' style events - similar to live streams or a combination of both. Here at MEETYOO, we design, support, and facilitate custom virtual events using exciting and innovative 3D rendered spaces, displayed in 2D. 
One of the main benefits of this kind of 3D-rendered event space is the ability to create completely unique environments that add to the overall message and theme of your event. Taking a design-first approach to your virtual event planning is a sure way to reduce 'Zoom fatigue' that many teams have been experiencing. 
With custom virtual events, you can boost your branding, use event design to storytelling your purpose, and make meetings more engaging and even fun. Just imagine hosting your event in a new city or even in the middle of the jungle. 
Virtual events deliver maximum impact at a fraction of the cost of in-person events. They also allow a level of design freedom and creativity that makes online experiences unforgettable.
 
Experience-First Virtual Event Design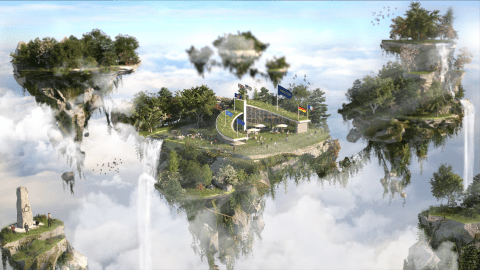 Virtual events go beyond ordinary webinars, video calls, or simple landing pages. They unlock unique venues for attendees with an experience-first approach to event design, proven to boost engagement for participants. 
No coding or technical experience is necessary for designing a branded event venue. It's simple when using attractive design templates that allow you to fully tailor the event environment to reflect your brand. Let your imagination run wild with online environments that spark creativity and promote meaningful connections between visitors. 
By designing a space in 3D rendering platforms, we recreate the feeling of moving around an event space or exhibition hall, but with a fantastic, imaginative element. You can wow your audience with an event space in a futuristic render of your company's office building, in an unexpected location, like on a beautiful riviera or surrounded by mountains. Event spaces can be designed to be as hyperrealistic or as abstract as you like.  Anything is possible in an online venue.
Our virtual event platform uses state of the art technology that is more sustainable than an in-person event and offers high-quality webcast streams, intuitive peer-to-peer networking, workshops, and creative product presentations. What's more, all of these features can be designed and curated to your individual specifications. The opportunities for creativity are endless. 
Once you have decided on the theme or purpose of your event, our experienced designers can help you incorporate this into every aspect of the design. From color schemes to floor planning and user interactive elements. 
Create a storyboard that communicates the message and embed elements into your own event's individual design that allows you to tell a story within the layout of the event that is both visual and immersive. 
If your event purpose is to launch a product, why not make that product the star of the show and create a 3D virtual event space that is a scaled-up model of your product? Or take elements from your product's color scheme and incorporate it into the virtual decor? 
Virtual event design lets event planners and organizers go beyond the boundaries of traditional webinars and conferencing events, through the integration of many fantasy elements or popular culture icons.
Interact with your Audience for Added Engagement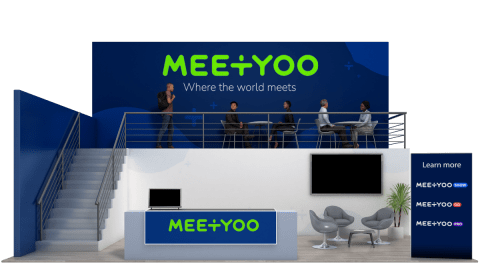 Interactions make it easier to absorb and retain information and create lasting connections. Enriching the professional presentation of your content with a layer of direct communication channels and gamification elements makes all the difference in virtual events.
There are many ways you can include interactive and gaming elements that boost the user experience. 
If you're launching a report or impact review, you can share content directly with your audience to capture their attention and make information more accessible. In a more sales-based event, features like virtual trade show booths allow you to take the familiar setting and translate it to fit an online medium, with extra opportunities for personalization. Encourage attendees to interact with the virtual environment through individual avatars. You can prompt them using features like the 3D object viewer to highlight your products for them to view and enlarge.
 
Inside your virtual event space you can include different show floors to showcase your products in 3D design and use video avatars to attract users to talk to sales representatives with a direct video call. 
With online events, where there can be many virtual booths, auditoriums. and networking spaces to check out, it's helpful to provide some pointers to participants to help them move around the space. Guide user behavior through design by replicating in-life situations. By adding doors, your attendees will intuitively click on them to move through rooms and discover new areas and extra content. 
You can even include game elements in the design to create a sense of competition and participation. Scavenger hunts are an effective way to boost engagement, with hidden objects, icons or elements in the environment that, when found, reward participants with points. 
Whatever you choose, interactivity will add value to your event and encourage meaningful engagement. 
Unleash your imagination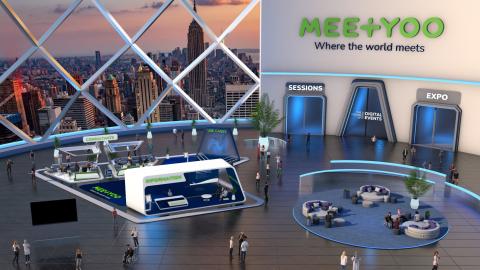 With the purpose, plan and features in place, it's time to really unleash your imagination with custom virtual event design.  Online events give you the opportunity to specifically tailor every aspect to the purpose of your event, unlike physical events which are limited by venue capacity and dimensions. 
Virtual worlds allow you to tell your story however you want. Share your brand messaging by incorporating it – if you can imagine it, we can create it. You won't have to worry about environmental policies or wastage, because virtual events are a truly sustainable alternative to in-person meetings - so you can go as big as you like. 
Take advantage of visual elements like animation to bring your event to life. Visual contents are easier to consume, understand, and help transmit complex messages in a lighter way. 
Animated designs create memorable experiences. This is where you can really make your message shine. Align and reinforce the main event purpose and objectives through visualization like graphics that point to key messages, or design tools like a download button for a white paper, or keynote slide for your event 
The more creative you can be, the more you will stimulate your attendees imagination. Incorporating a mix of fantasy design elements, cohesive themes and authentic interactions will help eliminate the 'Zoom fatigue'  that can occur with video calls, and adds value to the overall visual experience.  
In summary, virtual event designers are, above all, experienced designers. This exciting new platform allows you to go beyond the boundaries of traditional webinars and conferencing events and bring your ideas, business and stakeholders together in your own specialized metaverse experience that really reinforces your event purpose and message. 
Image
Learn more about sustainable virtual events.
Speak with the experts on our team on how to start your new digital event. 
Read more like this
Similar insight articles
Image